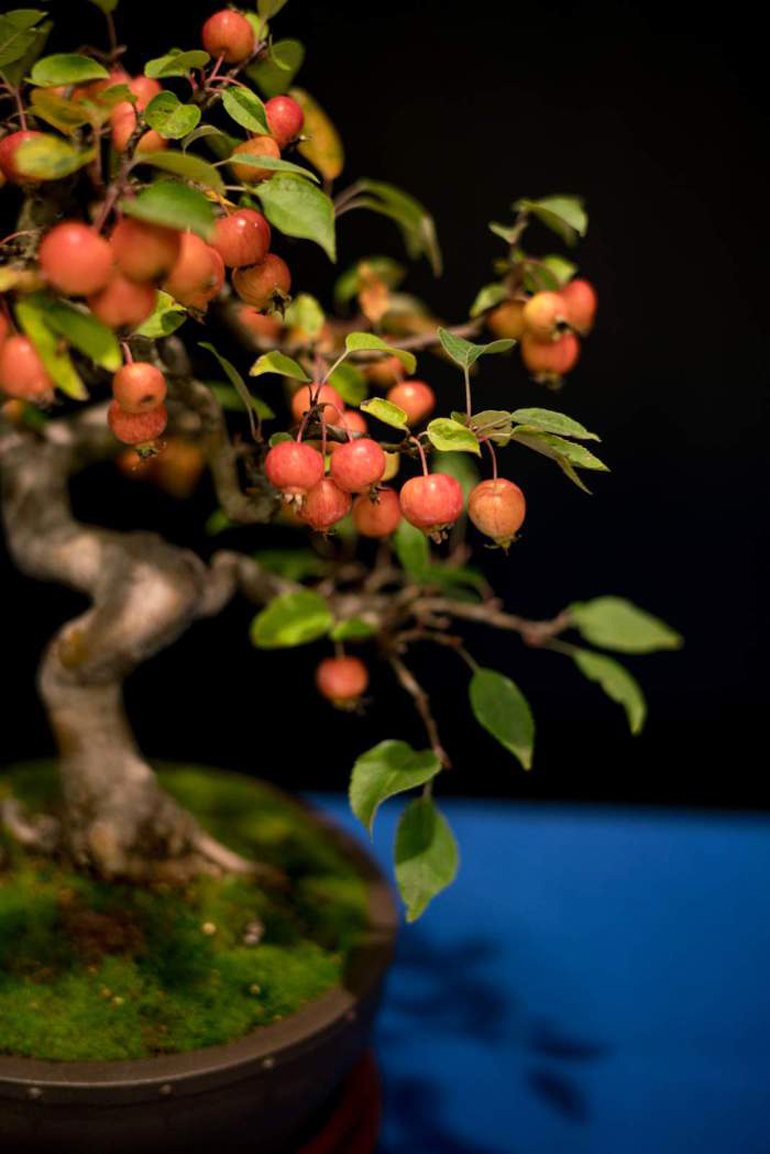 Based on the brilliant little apples and what look like apple leaves, you might conclude that this is a crab apple. The whole tree is shown below
All the photos shown here are from a post titled Small – Medium – Large on Morten Albek's Shohin-Europe blog, though medium and especially large bonsai are pretty scarce. Here what Morten wrote about them…
"The Danish Bonsai Society – and the local group mainly – did an exhibition over the past weekend. I visited and found some very nice displays. Autumn is a great time to display, especially Shohin that express the seasons through different species. Also some good deciduous trees were shown. Trees ranged from shohin to large bonsai. But we seldom see the really huge trees in Denmark."
Continued below…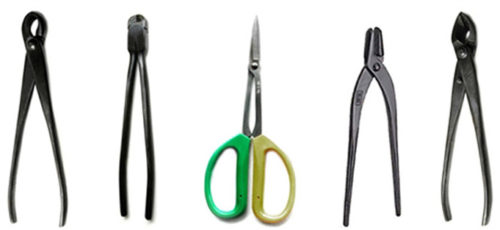 special ends Nov 5th at noon EST
–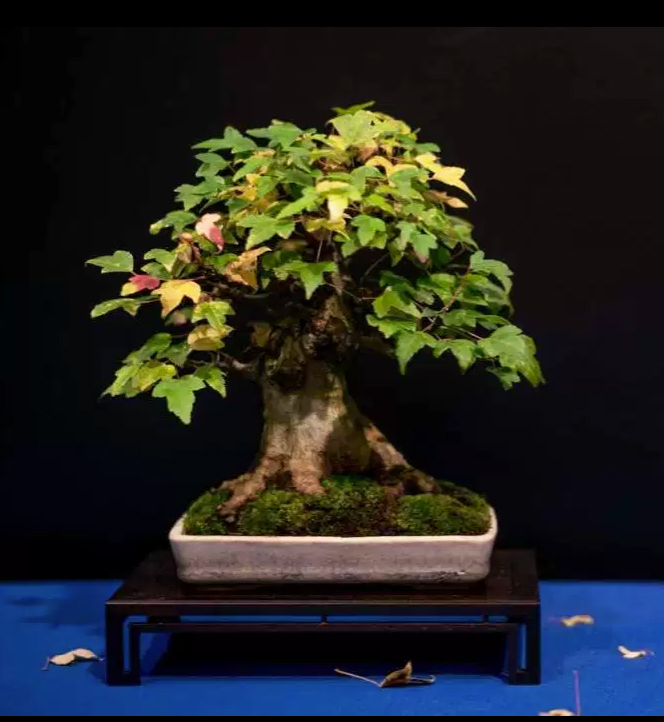 Leaves look like Trident maple. Morten doesn't mention the type trees or the owners, but no blame... just trying to take unobstructed and undistracted photos with people milling everywhere is challenging enough without having to take notes at the same time.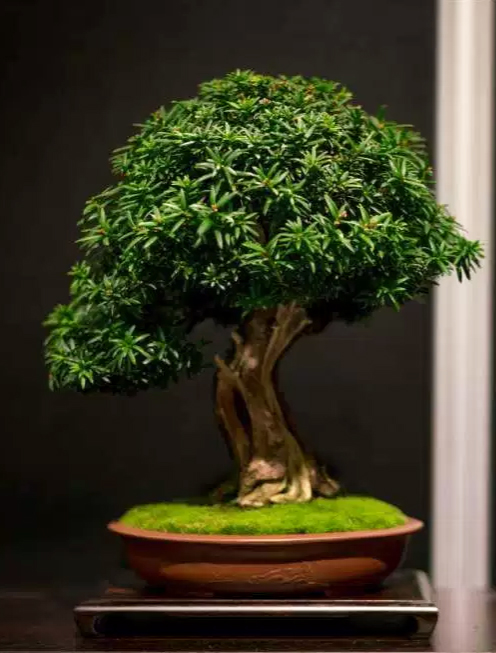 This one looks like a yew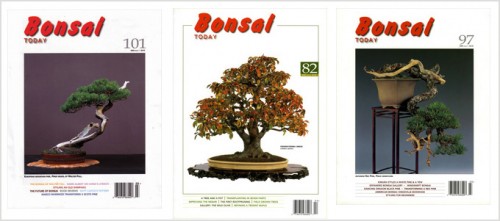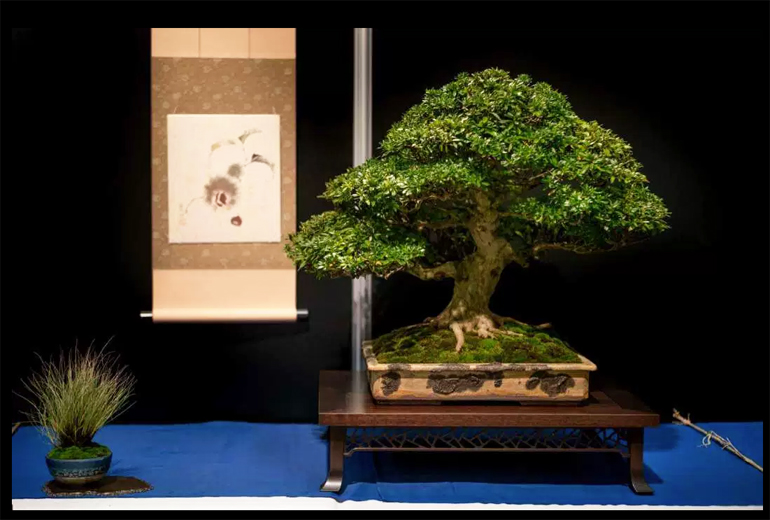 At a glance I thought this one might be a boxwood, but I can't really tell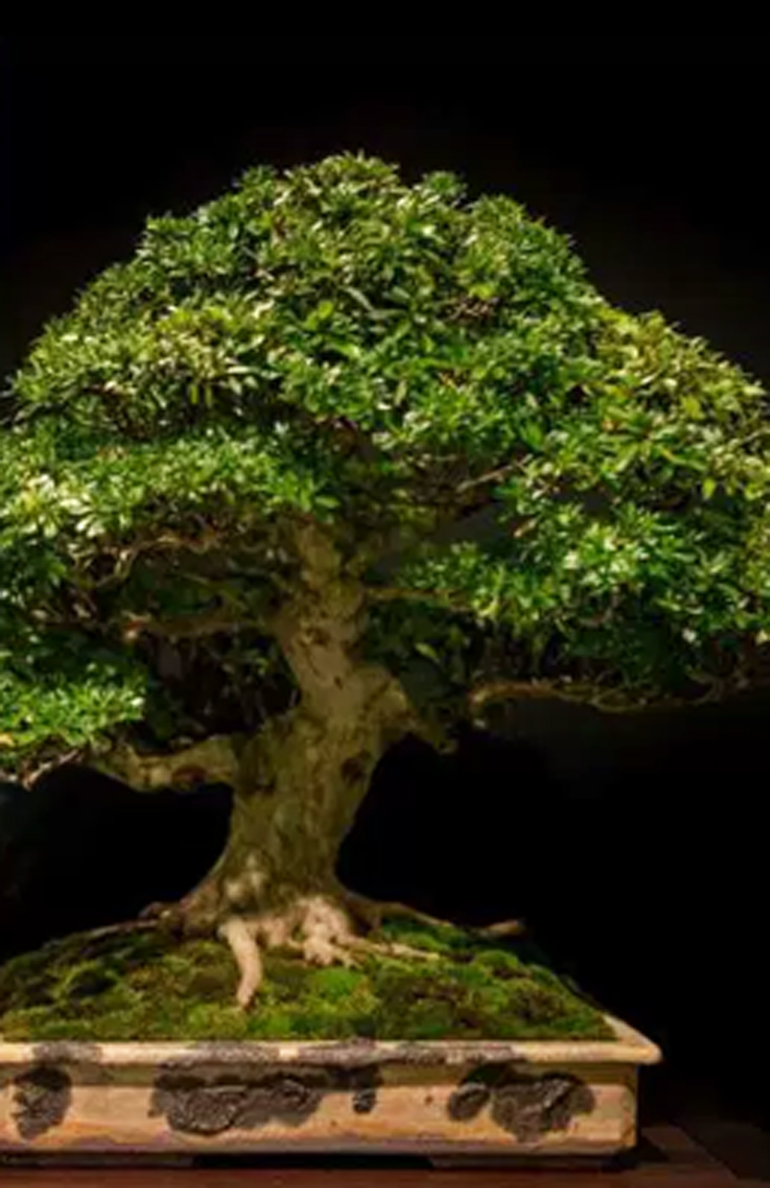 Close up of the tree just above. You gotta wonder how someone found a pot that so perfectly matches the bark. Maybe it was made to order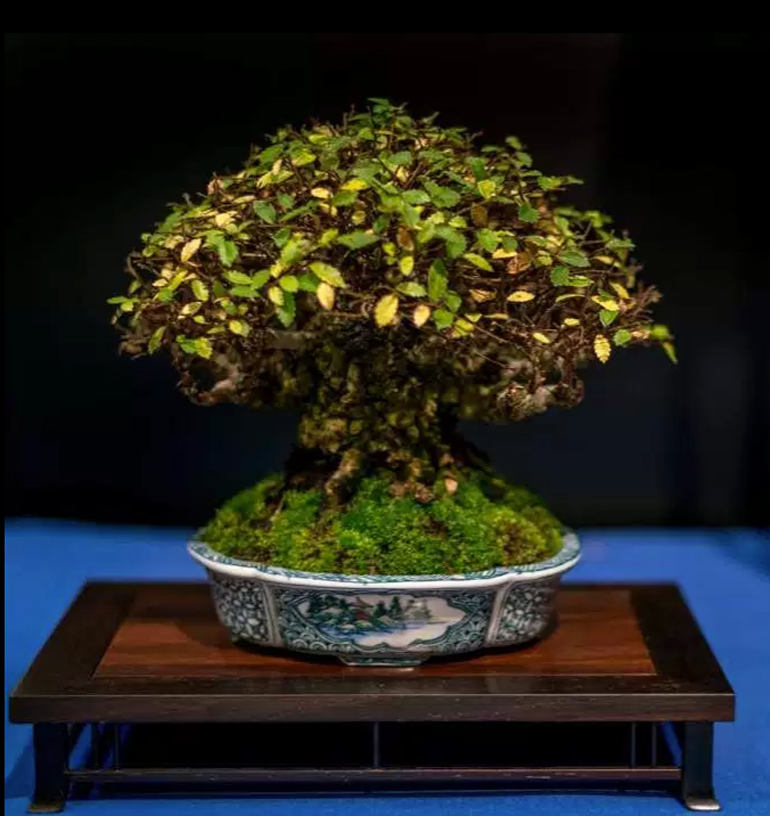 The leaves look like Chinese elm and there is a variety of Chinese elm that has a very corky bark. Still, I've been wrong before...
Here's something pretty novel. It almost looks like the pot is sliding off the rock. The tree looks like a juniper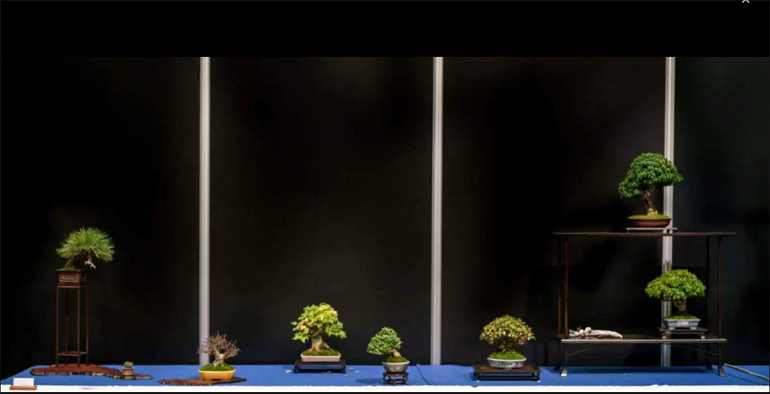 A little perspective...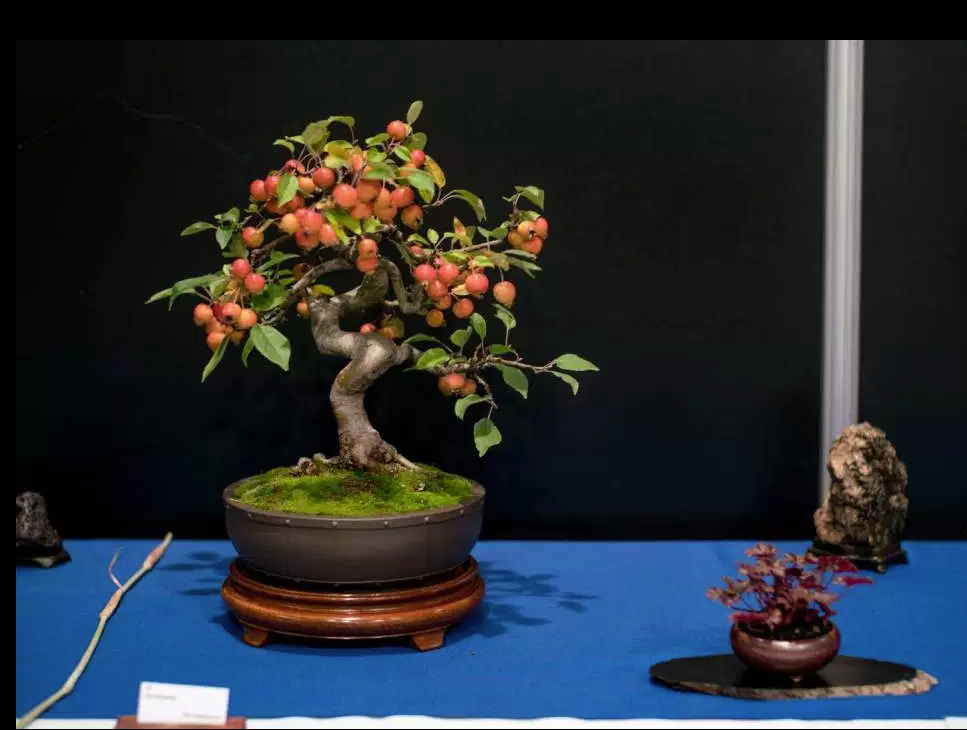 Tree from the top of this post
this special will end November 12th at noon EST