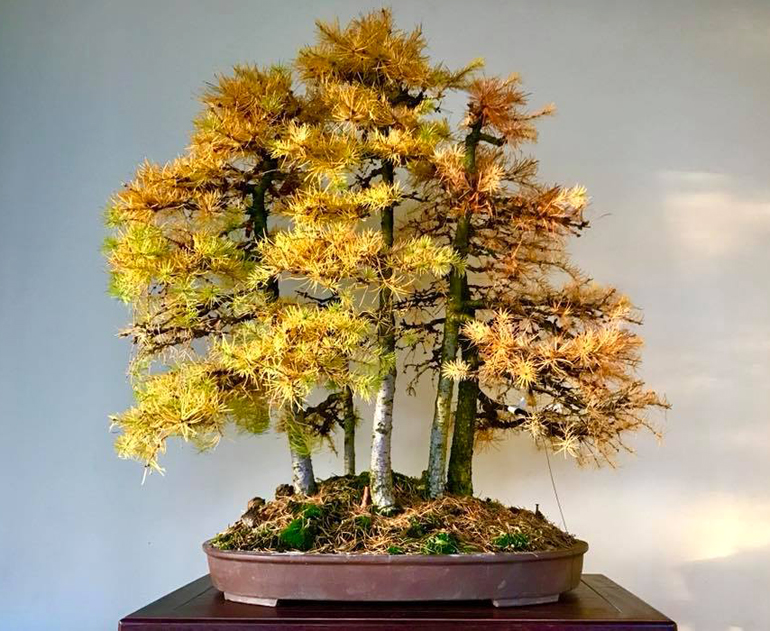 This simple lovely Larch forest belongs to Mariusz Folda. Here's his caption... "Larix decidua - European Larch. About 20 years ago I made cuttings from a forest larix. I recently noticed that the bark starts to be flaky on the cuttings ... am I getting older 

;)

)) ?? There is something very very special to start something from 0 and stick with it.
 Every time I look at the so simple composition I remind mine self to enjoy what I have. Gratitude, gratitude, gratitude. We must never forget to love and enjoy our trees, even so simple as this forest. Isn't love a verb ?"
I have a soft spot for larches, so couldn't resist when I saw the simple beauty of Mariusz Folda's natural and uncontrived looking larch forest (here's your link to Mariusz and his IBUKI Studio Bonsai & Ceramics). We've featured Mariusz' bonsai several times over the years, and I expect we'll continue to do more of the same.

plus an extra 5% off all orders 150.00 or more
Ends Tuesday, Nov 28th at 11:59pm EST
–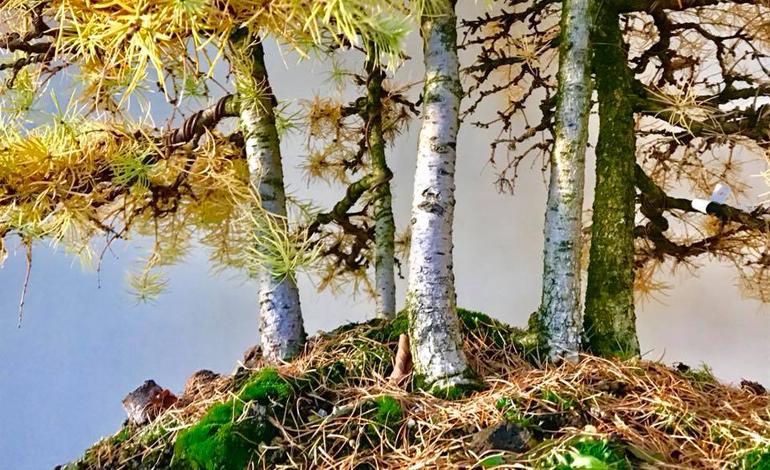 Closeup with fallen needles (and fertilizer cakes?)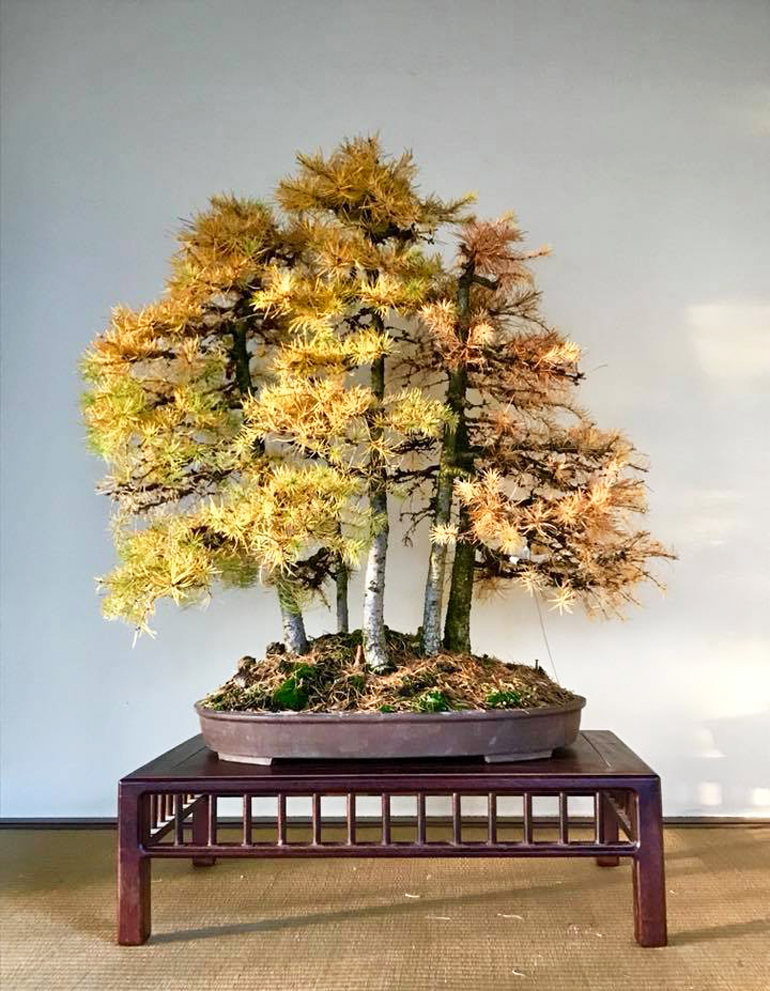 We'd be remiss if we didn't show the whole display, stand and all
an additional 5% off orders 150.00 or more
Specials apply only to orders placed on our website


FREE Shipping on Continental U.S. orders 75.00+


(only if you chose free shipping when you check out)