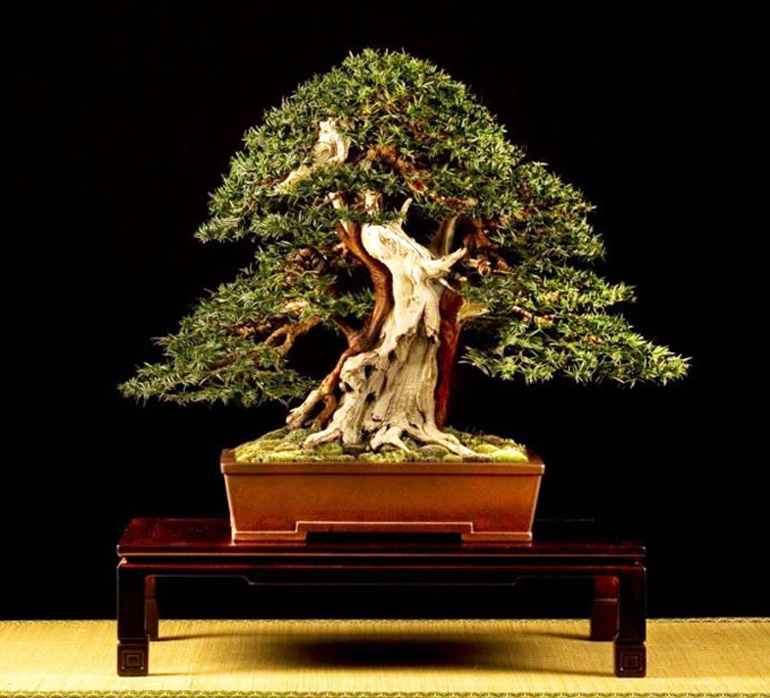 Just couldn't resist posting yet another yew (there have been several lately). This time i

t's an English yew (

Taxus Baccata) by 

Stefano Frisoni

.
It's almost 2018 and there are countless loose ends to tie up, so with time being precious, we'll dig up part of a December 2012 post with some trees that I particularly like. Meanwhile, may you and yours enjoy a happy, healthy and prosperous New Year! And thank you for helping to make 2017 a happy bonsai year.
Only 4 More Days for Our

SALE ENDS AT 11:59pm EST, NEW YEARS EVE
Orders placed now will be shipped this week
orders placed after 12:00 noon Friday will be shipped next year 
Nice tree. Fantastic pot!  Eleven years from stump by Mariusz Komsta (a regular here on Bark). I originally guessed that it was an Ilex and of course, I was wrong. Fortunately, our old friend Jose Luis set me straight. It's a Silverberry (Elaeagnus).
This Shimpaku planting on a slab is also by Mariusz Komsta. Though I can't tell for sure, my guess is that this is two separate trees, rather than a twin-trunked bonsai. In any case, I like the way the trunks complement each other with their similar deadwood and live veins. I also like the way the open space between them.
I haven't seen that many real Myrtle bonsai and of the ones I have seen, this one, that belongs to Mauro Stemberger (another regular here), is by far the most impressive. Though the flowers aren't necessary to appreciate the tree, they add a nice touch.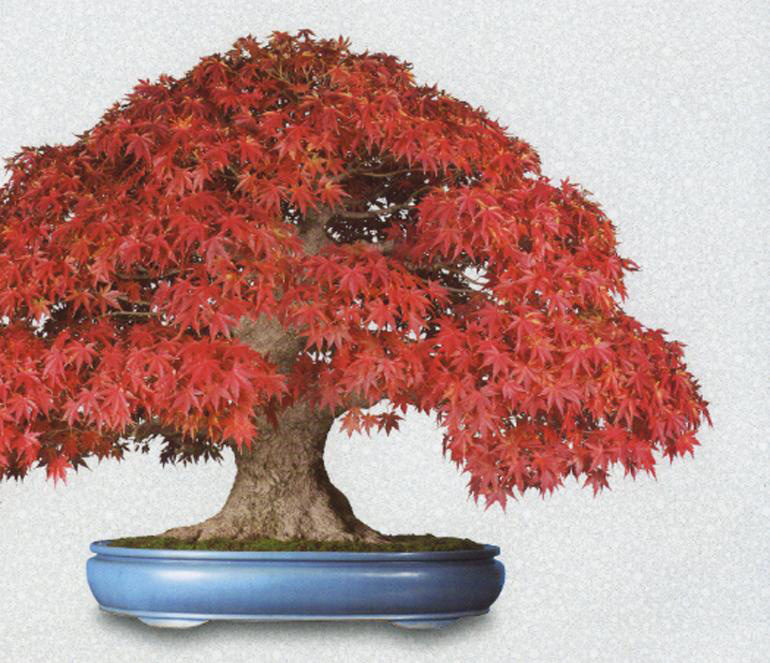 This sumptuous Japanese maple is from our 2016 Bonsai Calendar.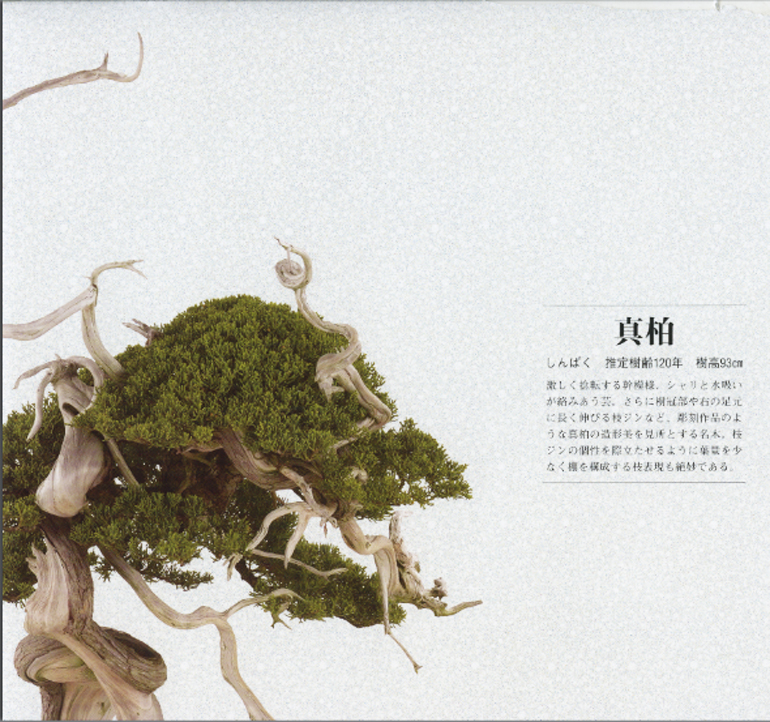 Another small piece of our 2016 Bonsai Calendar. Speaking of, our 2018 Bonsai Calendar is sold out but we still have some 2018 Japanese Garden Calendars at more than 50% off. 

the best deal of all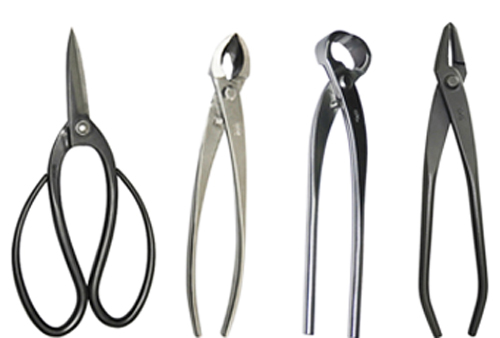 Roshi Bonsai Tools
are famous for precision, durability, beauty & reasonable prices
does not include Roshi Tool Kits
–
an additional 5% off all orders 150.00 or more
Specials apply only to orders placed on our website
FREE Shipping on Continental U.S. orders 75.00+
(only if you chose free shipping when you check out)