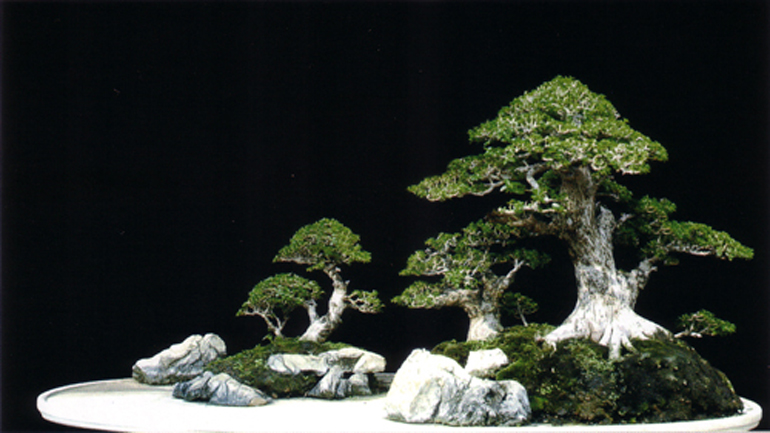 This brilliant penjing by Robert Steven appeared in one of our earliest posts (way back in 2009). It's from Robert's book Mission of Transformation (now out of print)
In three days we'll turn the digital page on another year of brilliant bonsai and occasionally intelligent comment. On behalf or my two hard working compatriots; Ric Walter (the heart and soul of our warehouse) & Barbara Patitucci (our all-accomplishing jack of all trades) and all the other good people who are part of the Stone Lantern family -Fedex drivers, postal workers, our vendors and countless others who keep our gears oiled –  I would like to wish you a Cheerful, Healthy and Prosperous New Year.
The photos you see here are from a New Year's post we did six years ago. All three feature the artistry of our old friend and colleague Robert Steven.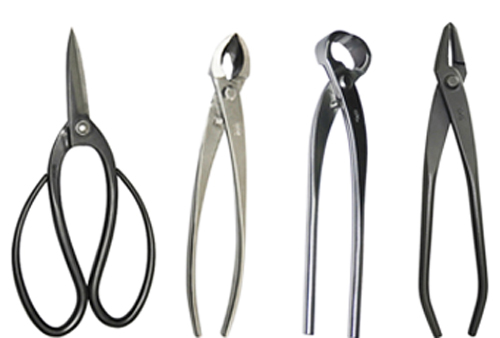 We believe that these are the
best quality bonsai tool prices you'll find anywhere
Special does not include Roshi Tool Kits
–
This simulation of a Trident maple is from one of our earliest critiques by Robert Steven (September 2010).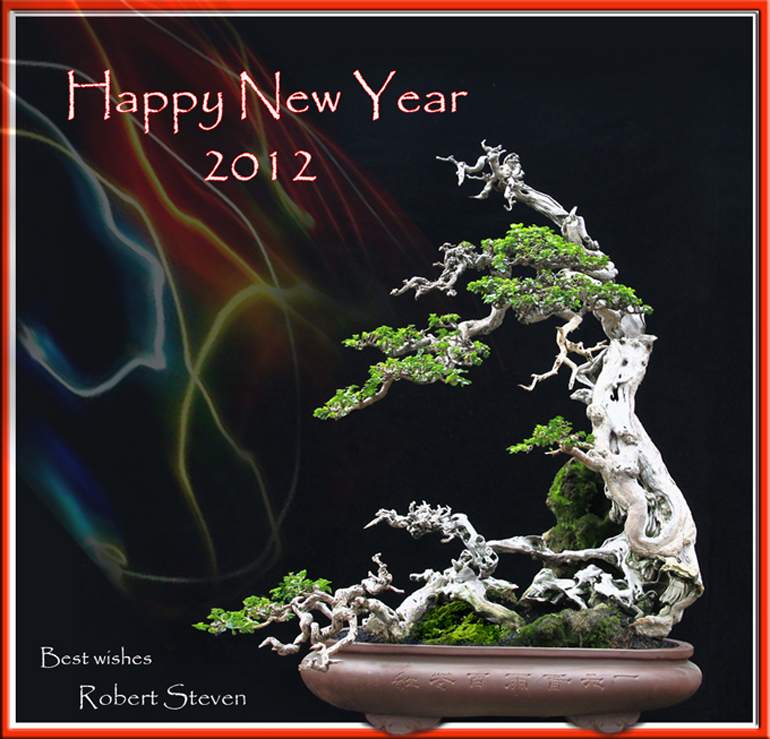 Robert's digital card from six years ago...
and if the excellent sales above aren't enough…

Only 3 More Days for Our

SALE ENDS AT 11:59pm EST, NEW YEARS EVE
Orders placed now will be shipped this week
orders placed by noon EST Friday will be shipped Friday