Japanese Flowering apricot (Prunus mume). This would be a remarkable tree even without the flowers. With the flowers... well, you can see for yourself. The tree resides at Bonsai Aichien in Japan.
Speaking of snow & winter, we seem to be entertaining a nasty flu bug in these parts. I've been down for a couple days, so if you're wondering why we're a little slow answering emails, and why we're resorting to recycled photos (February, 2014), now you know. 
Both the photos here were posted on facebook by Juan Andrade who is (was?) an apprentice at Bonsai Aichien and a great source of excellent bonsai photos.
Only 1 More Day for Our

SALE ENDS AT 11:59pm EST, TOMORROW, NEW YEARS EVE

Bonsai Aichien Nursery. This photo could almost pass as black and white with the snow and the diminished light. BTW: have you ever noticed all the power lines in photos from Japanese nurseries?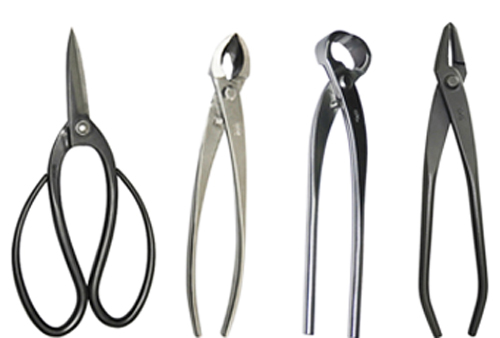 We believe that these are the best prices
for quality bonsai tool prices you'll find anywhere
Special does not include Roshi Tool Kits
–