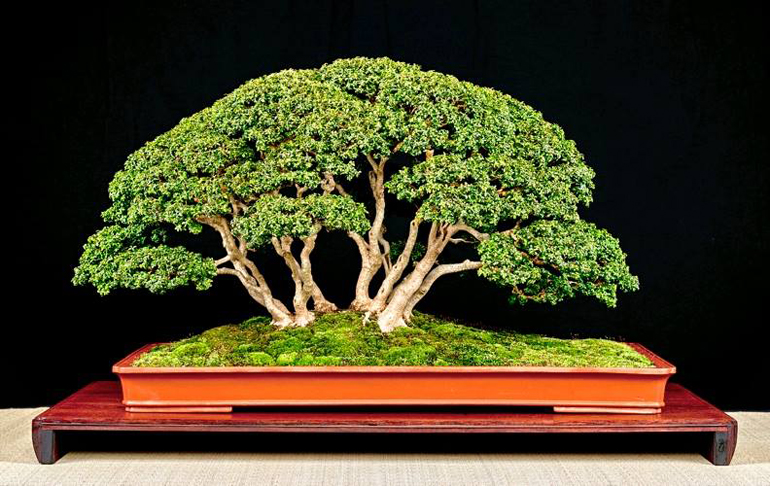 This has to one of the most perfectly conceived and executed Kingsville boxwoods you'll see anywhere. It belongs to Rodney Clemons. We first featured it and Rodney's Winged Elm (below)just over a year ago in a post titled There's No Better Time... The other two bonsai shown here are new to us.
The other day I rediscovered the Kingsville above (facebook of course) along with this quote by Rodney Clemons… "I am feeling honored I received word this week that two of my trees have been accepted for the 2018 US National Exhibition. I think they just really love to travel. Photo by Joe Noga, Container by an unknown Chinese artist, Stand by Charlie Clemons."
I'd like to congratulate Rodney and I'd also like to remind you that now is a good time to start planning your trip to Rochester for the 6th U.S. National Bonsai Exhibition this coming September. If you never been, you owe it to yourself. If you've been, you'll understand why.
this & our other current specials all end tomorrow night
(we extended it one day, to end with our other specials)


*special does not include Hydraulic Green T Turntables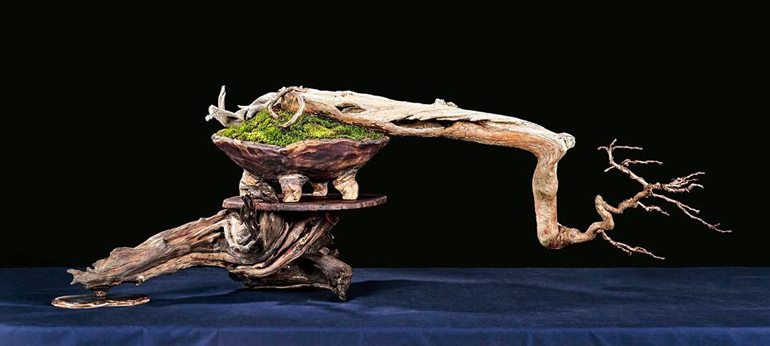 This rugged,exceptionally horizontal yamadori Pond cypress (Taxodium ascendens) is new to me. Here's Rodney's caption... "My collected Pond Cypress from the 2017 Winter Silhouette Show. The photograph was taken by the one and only Joe Noga, container by Bob Wiles, stand by Michael Livingston and ceramic slab was created by Ross Adams." By the way, Taxodium (Bald and Pond cypresses), Larix (Larches of which there are several species) and Metasequoia (Dawn redwood) are the only deciduous conifers in the world (unless you want to count Ginkgo).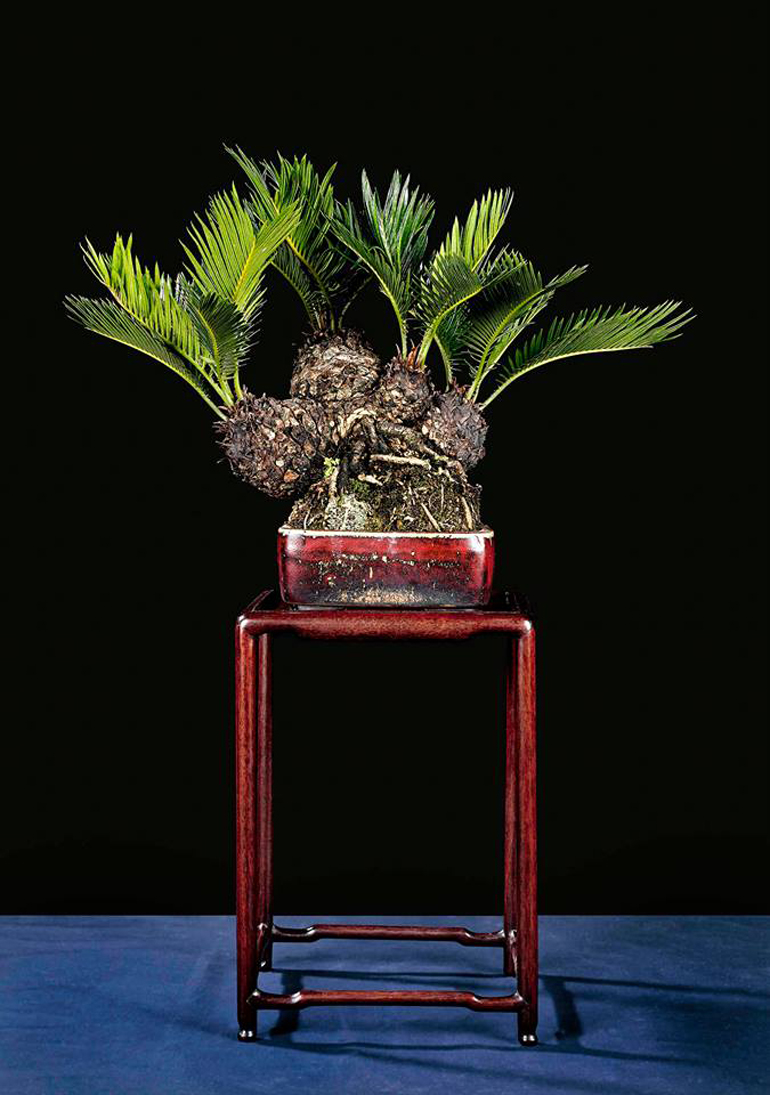 Ah, if only we could grow these here in Vermont (actually, we can, but they'd have to be indoors for 5 or 6 months and would take forever to develop this much character). Here's Rodney's caption... "My Sago Palm from the 2017 Winter Silhouette Show. Captured with another Joe Noga photograph."
this special also ends tomorrow night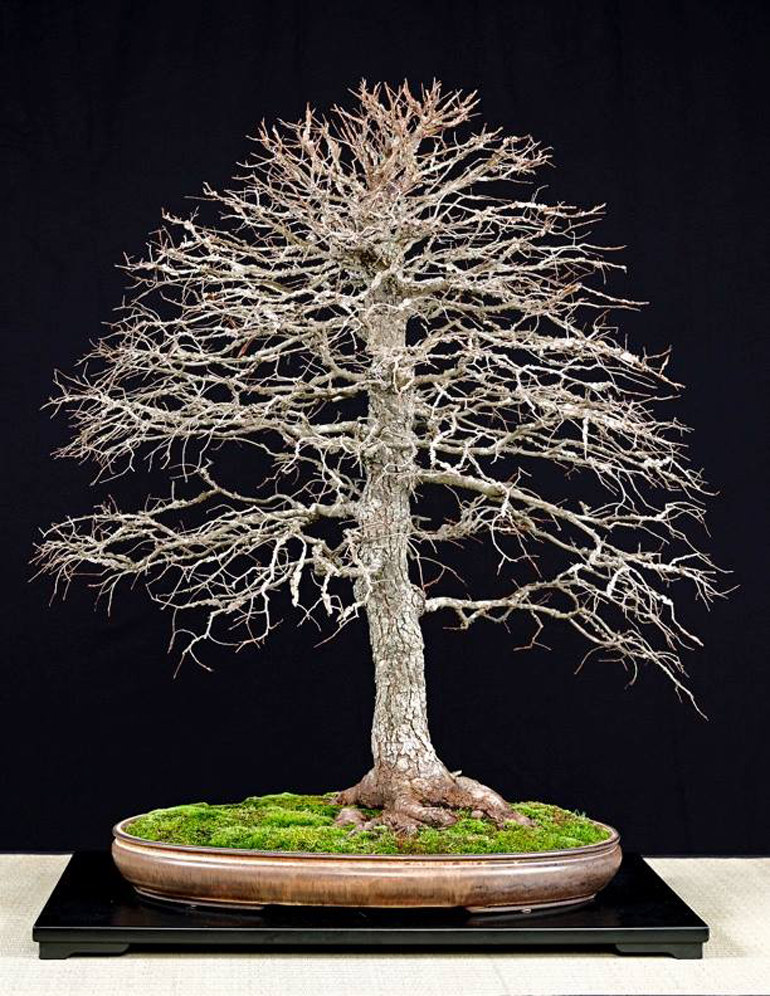 This Winged elm (Ulmus atlata) is the other tree that's accepted into the 6th U.S. National. Rodney's caption... "Great photo of my Winged Elm at this years "Silhouette Show" in Kannapolis NC. Photo by Joe Noga, Container by Sara Rayner, Stand by David Knittle"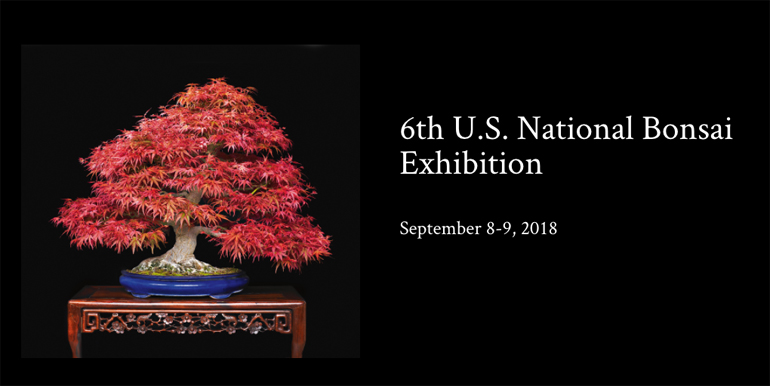 this one also ends Sunday night