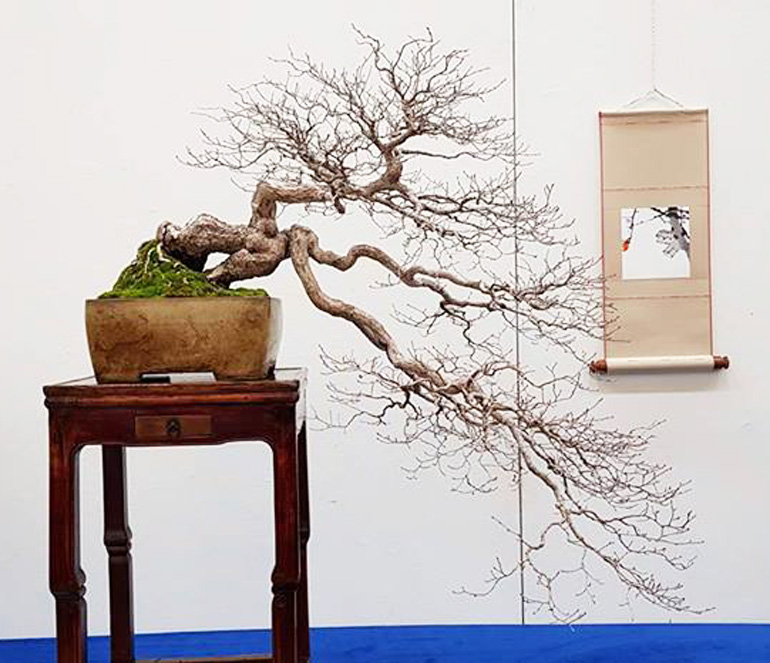 Does this dynamic tree say something about Korean bonsai style? Maybe, maybe not, though I have notice several Korean trees that share a similar feel.
This post is the second of a series on the recent Korea Bonsai Artists Exhibition. The photos were taken by Mu Jong Park and posted on facebook. The trees aren't identified, nor are the artists or owners,  so for the second day running, I'm breaking my New Year's resolution not to post unattributed bonsai. But I have my reasons (see yesterday if you care).
This cascading pine looks like it was once a large tree that was cut down to just above the first branch. You might image that it was originally dug from the wild, or perhaps even a garden. No variety is given.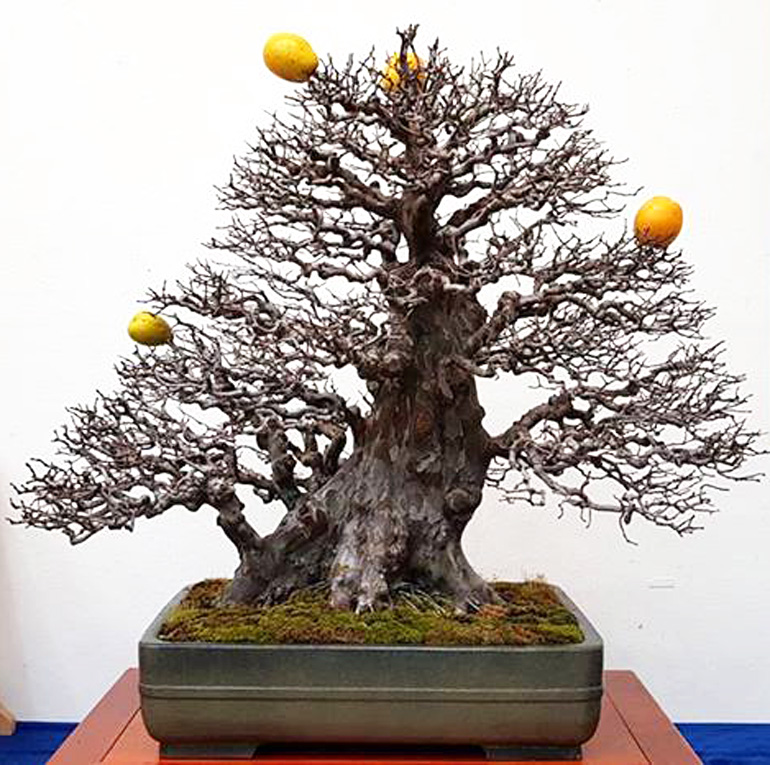 Another Chinese quince (see yesterday) and a rather dramatic one at that. Though I've seen it before, I find the way the fruit is just stuck on the tips of a few twigs to be a little strange.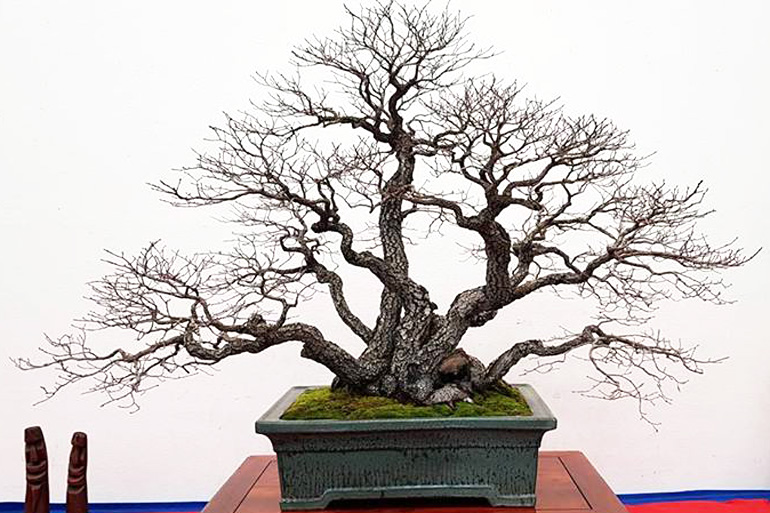 A clump style tree that reminds me of that dynamic and wild quality mentioned above. I won't bother to guess the variety. Nor will I both to guess what those to two things sticking up are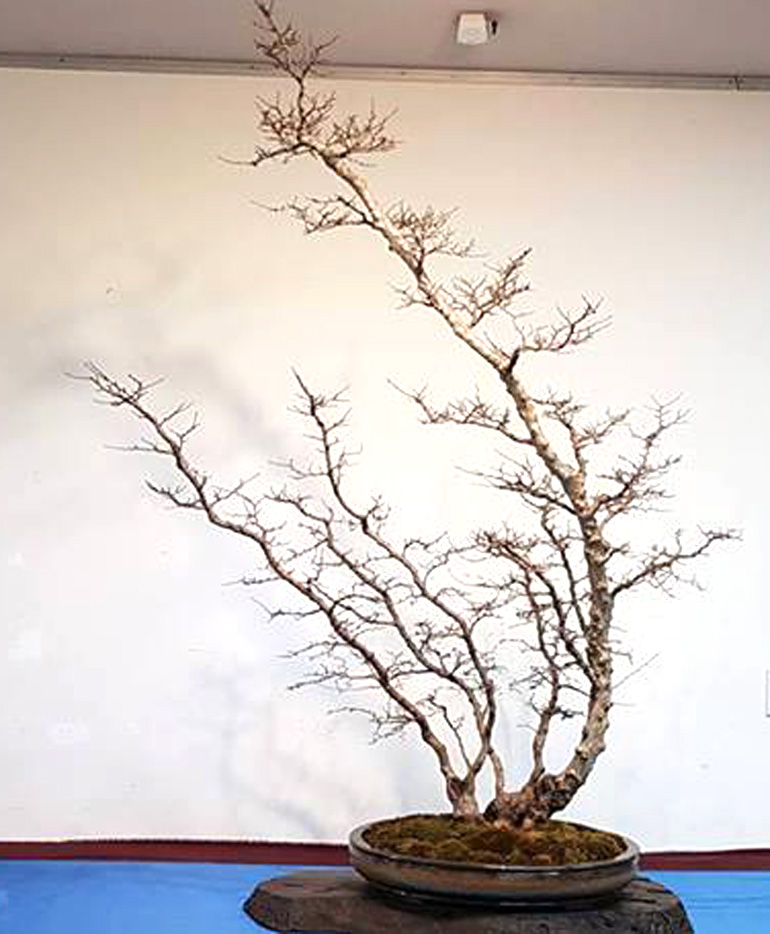 Vertical bonsai. Again there's that wild feel.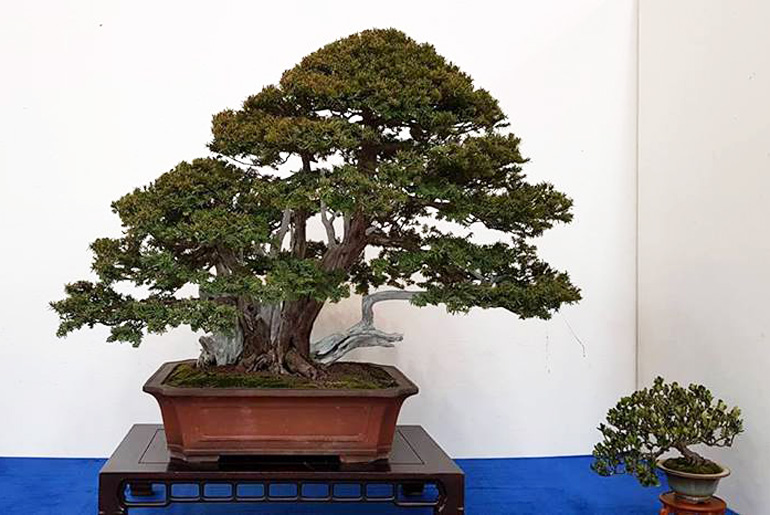 A little more conservative in style and shape, but still a great tree.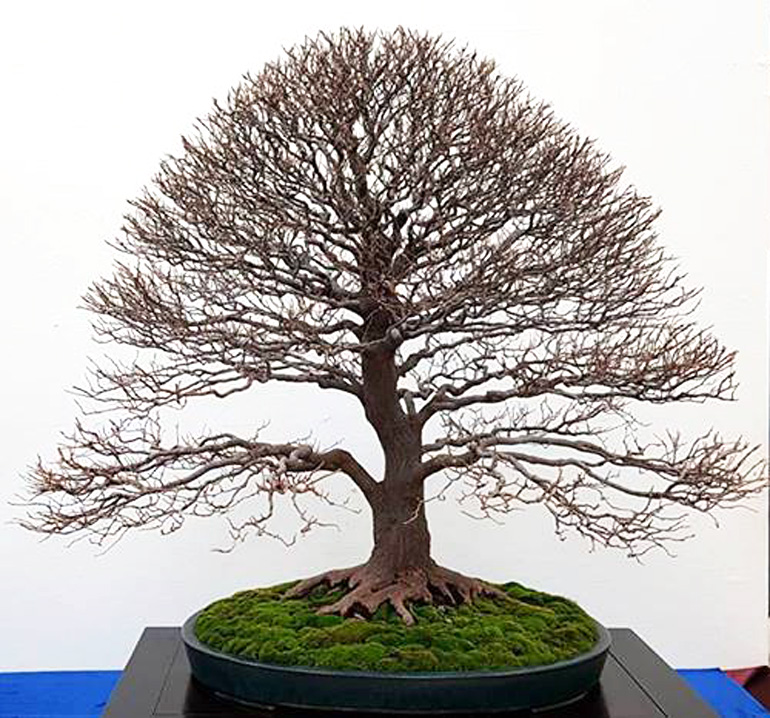 I like the nebari on this one. Because of the reddish bark, at first glance I thought it might be a Stewartia, but no sign of exfoliation. So your guess is as good as mine (or maybe better than mine)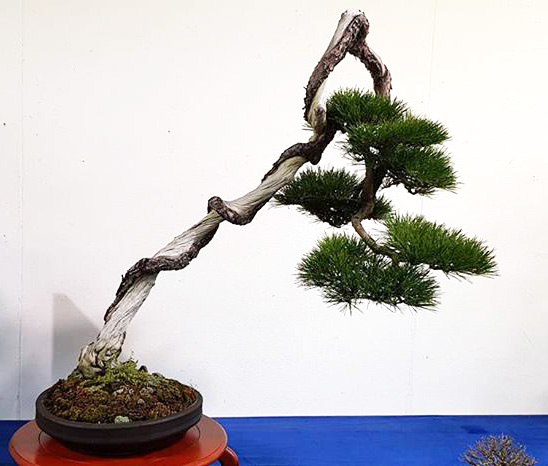 The twist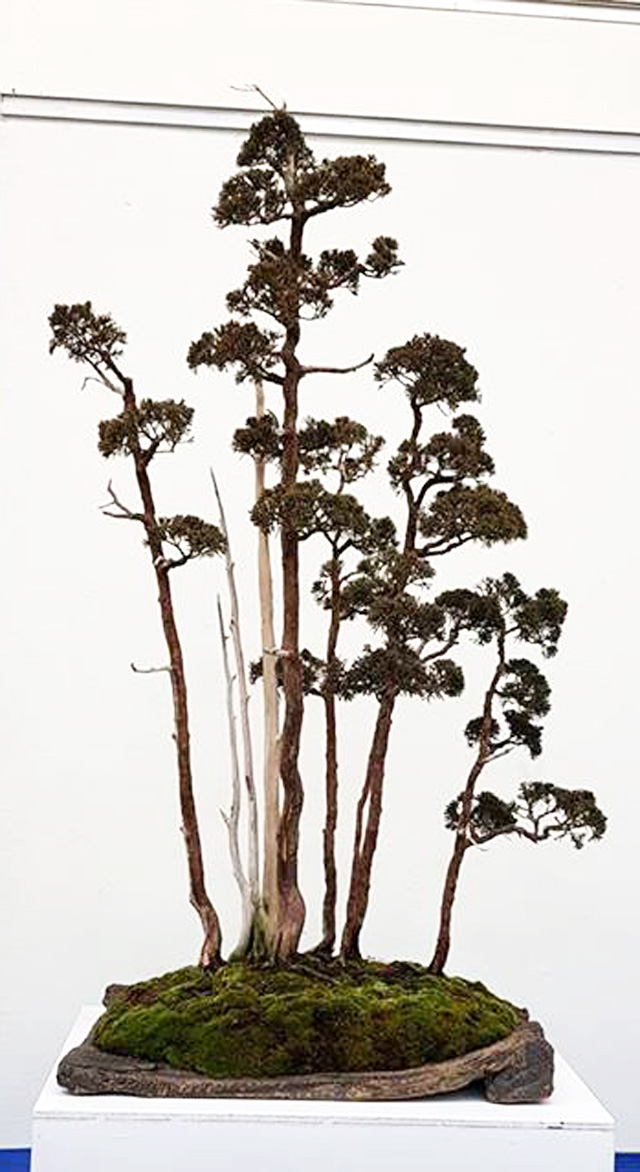 Uniquely Korean?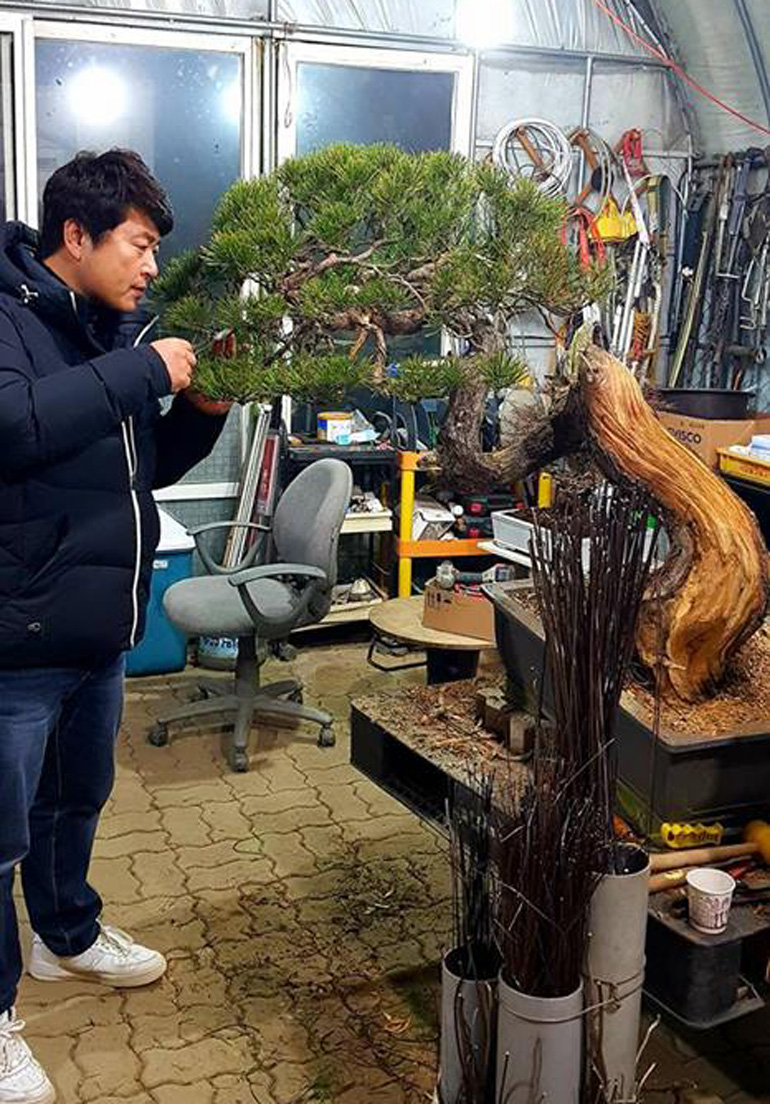 Mu Jong Park in his workshop
FREE Shipping for Continental U.S. orders 75.00 or more