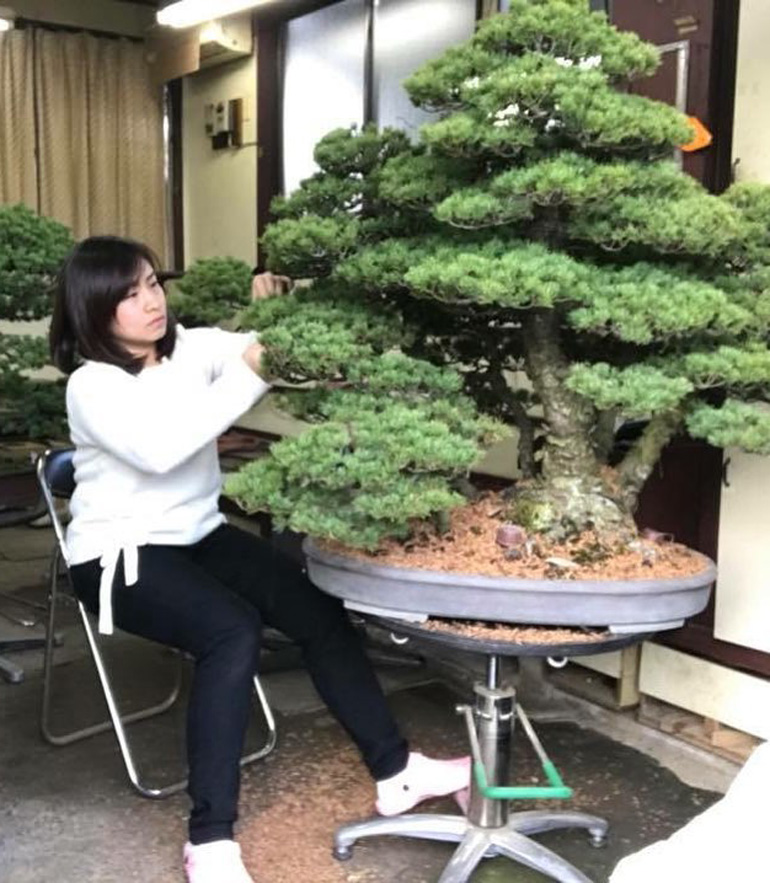 Just in case you think your monster bonsai is too big for a Green T Hydraulic Lift Turntable... The following is the caption for this photo (from G T's site)... "Matsuda san is the new entry in the Masahiko Kimura Bonsai family and her page Kimura's home Bonsai has already gained world recognition." And of course Green T is an important part of Kimura's workshop (see below). BTW, the tree looks like a Japanese five needle pine (Pinus parviflora)
A  Green T Turntable will change the way your work on your bonsai and enhance the results… and you'll enjoy the journey 
For some of you, spring is only a matter of weeks away. And even those of us who have to wait until April for the ground to thaw, can dream and plan ahead. And what better dream than working on your trees with a Green T?
And by the way, we've got two models now. In addition to the Green T Basic model we now offer the New Green T Plus.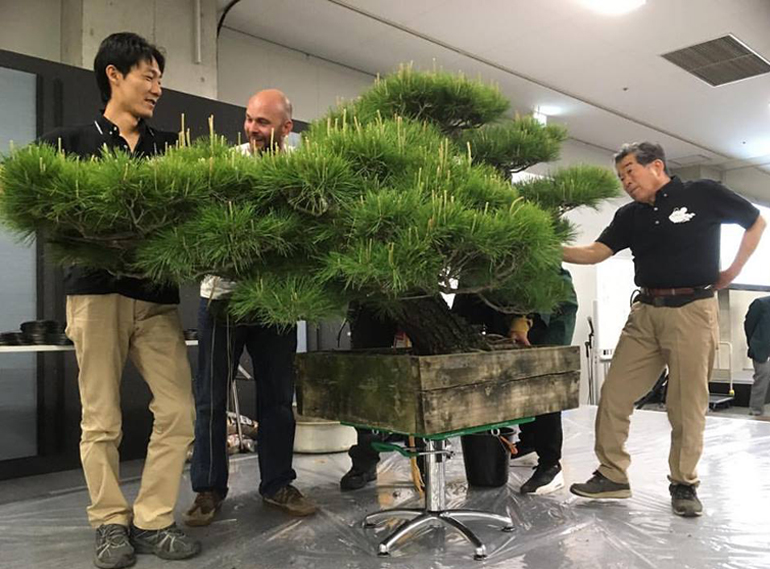 That's famous bonsai artist, Kunio Kobayashi on the right, getting ready to tackle his monster demo tree at last year's World Bonsai Convention. And yes, that's a Green T not even straining to hold the behemoth up.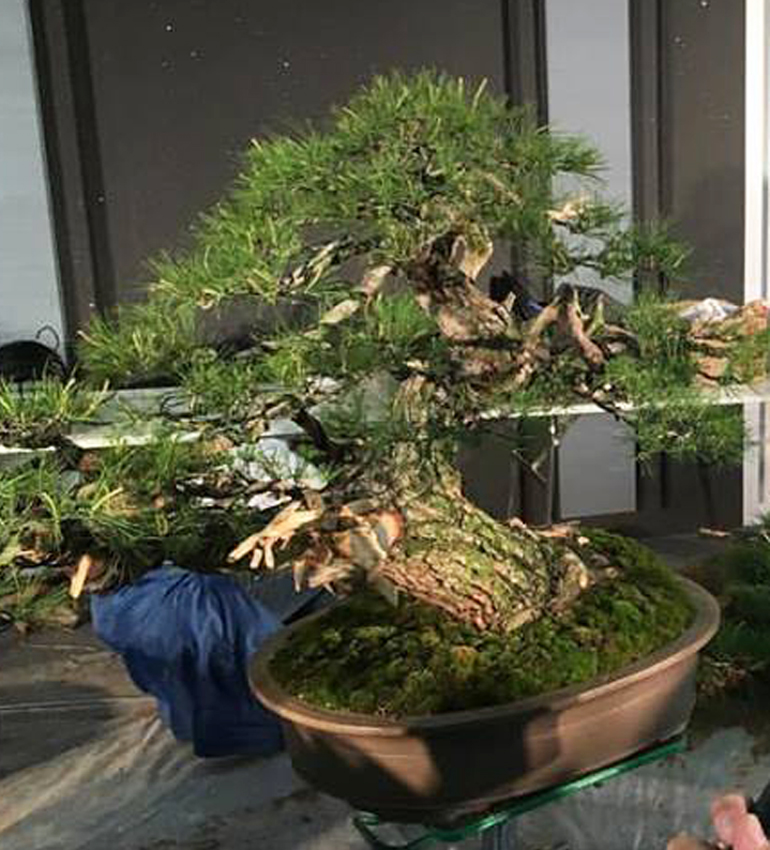 Tree just above, after. I don't know how long it took, but because it's a demo, it must have been done in less than a day. Many hands make light work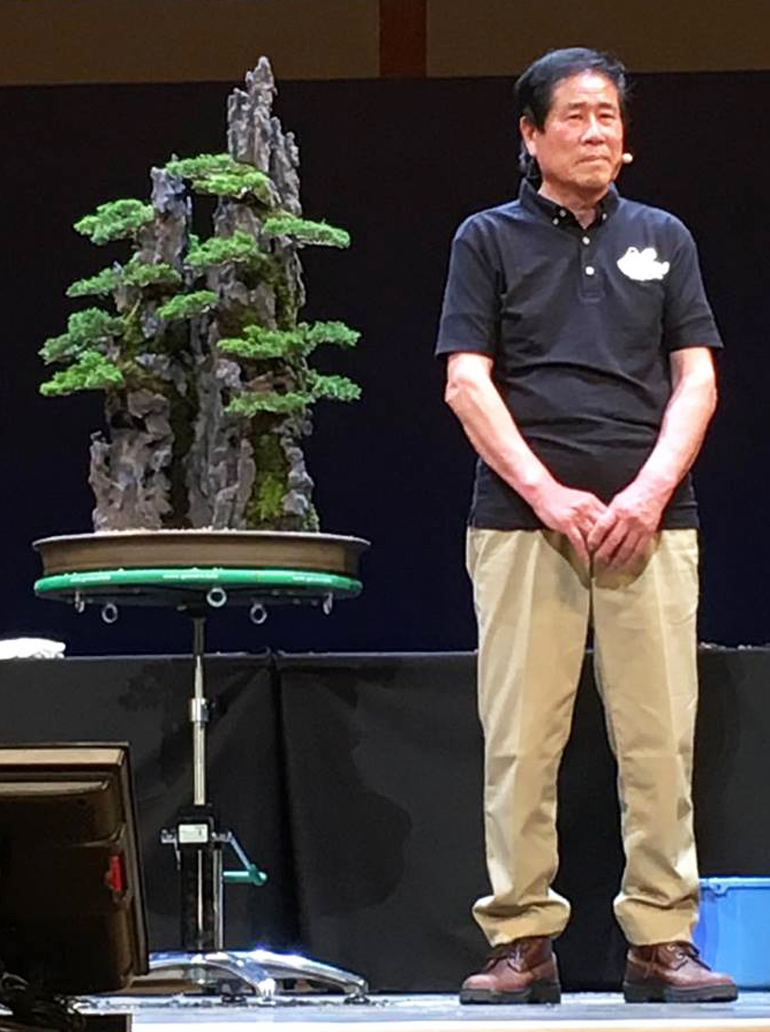 The famous Masahiko Kimura with his demo planting sitting on a Green T Plus at the World Bonsai Convention.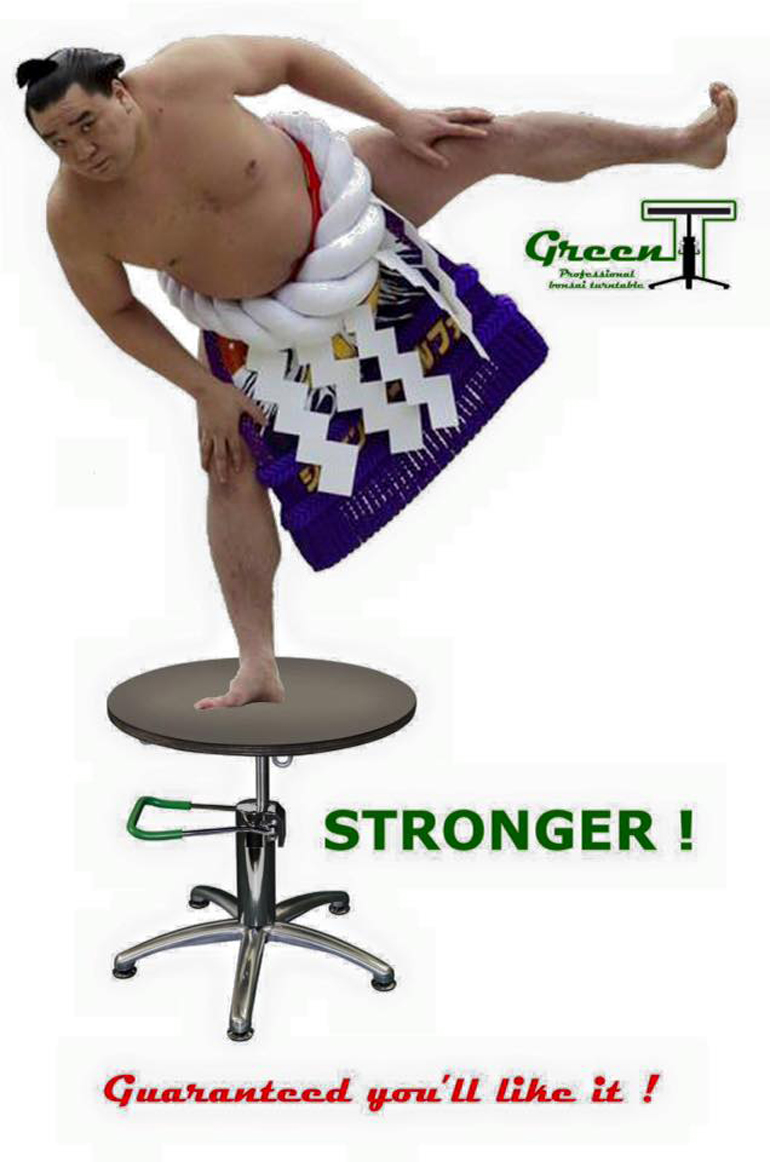 Even though this is a poorly doctored photo, we have it on good authority that Sumo wrestlers like Green T Turntables
FREE Shipping for Continental U.S. orders 75.00 or more