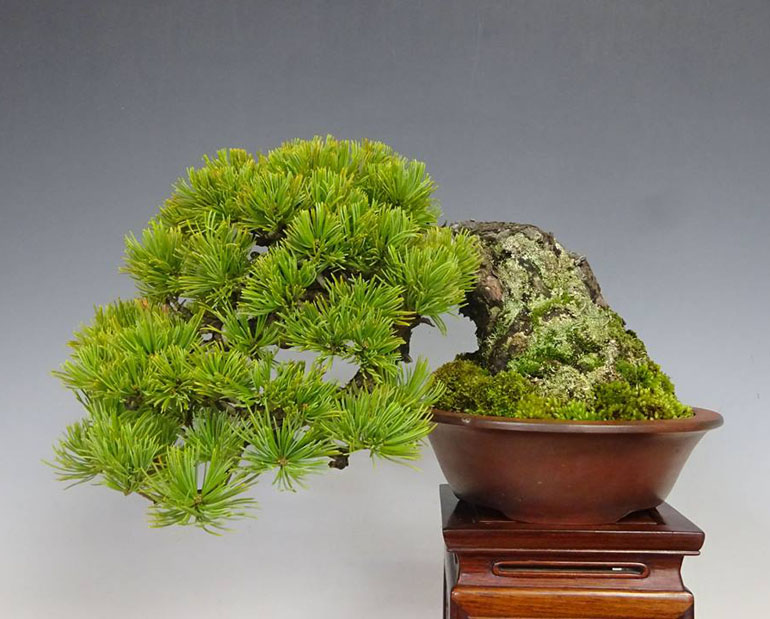 There's a lot to like here. The obvious part is the perfect little tree itself (looks a lot a Japanese five needle pine) and, in addition to other outstanding features, there's the way the moss and lichen seamlessly tie the trunk and soil surface together, enhancing the feeling of age. There's also the cleaned and polished pot and stand and the professional quality photo that elevate the whole experience.*
The photos in this post are all from Katsumi Komiya's timeline and I'm  reasonably sure the trees are all his, though I can't verify this. He doesn't identify them all, but we'll do our best. By the way, this is our forth post featuring Katsumi Komiya's bonsai.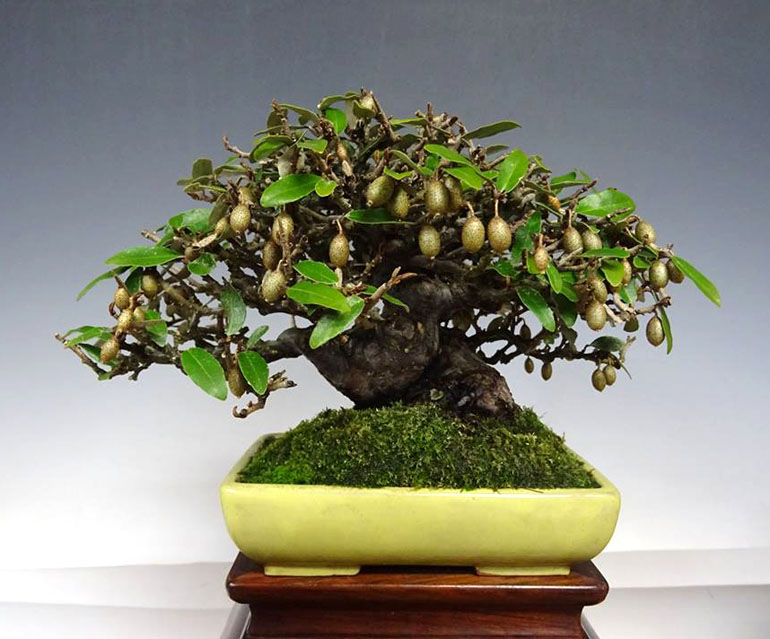 Just spent about 15 minutes googling around, trying to identify this tree, but no luck. Maybe you know what it?
A close up of the fruit and leaves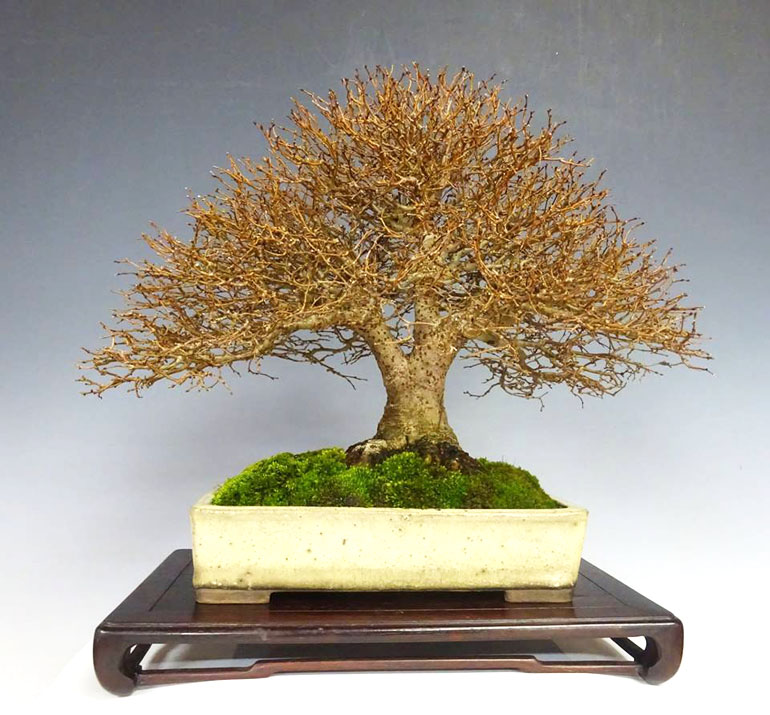 Here's another one I'm not sure of, though the bark and shape of the tree might suggest Zelkova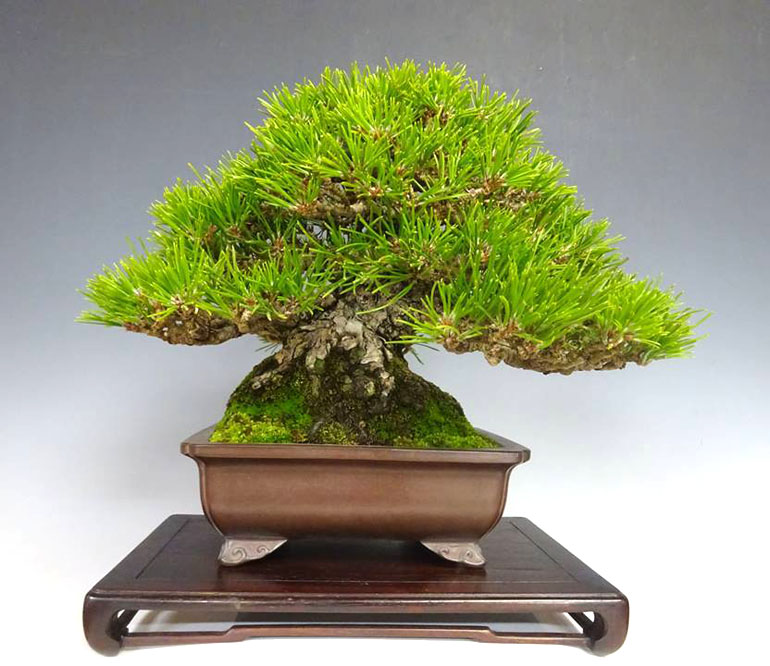 Another little Japanese white pine
*So many photos of bonsai on social media are poorly staged, with little attention to detail, so it's good to see the occasional high quality photo