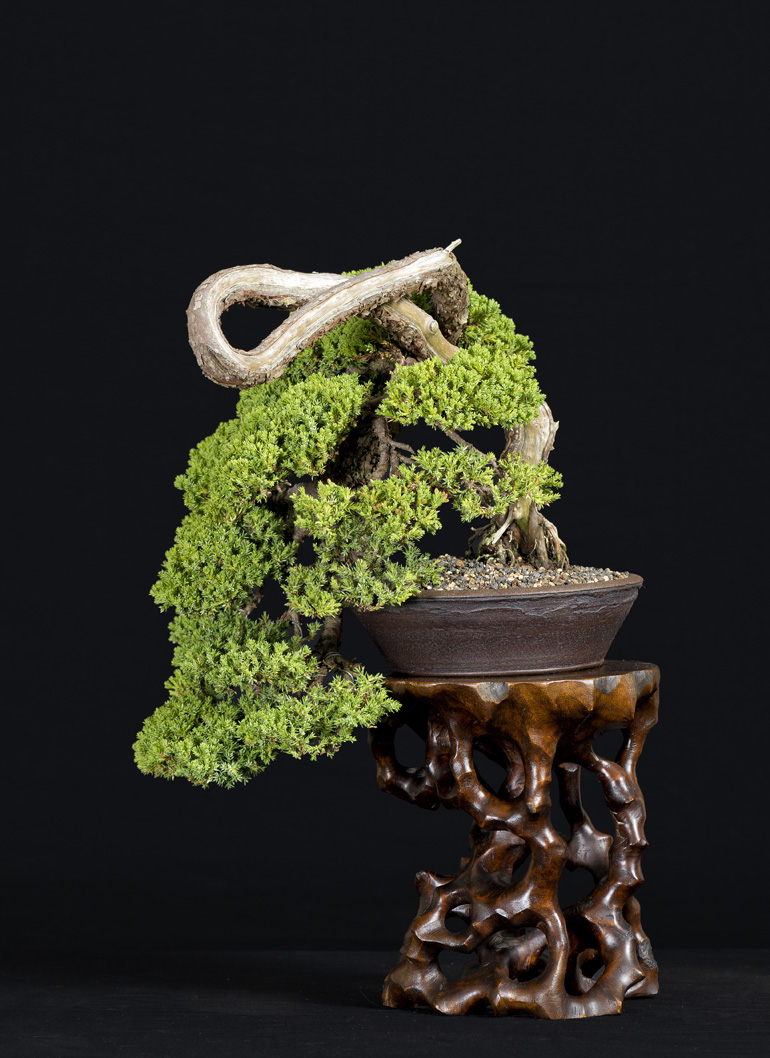 This contortionist tree is a Procumbens juniper (Juniperus chinensis procumbens).
Northern California's Redwood country is the home of some of nature's finest trees and some very good bonsai as well. All the photos shown here were taken by Don Van Dyke at Redwood Empire's 2016 Bonsai Show. No artists or owners are listed, but we do have the varieties.  Here's a link to Redwood Empire's website and here they are on facebook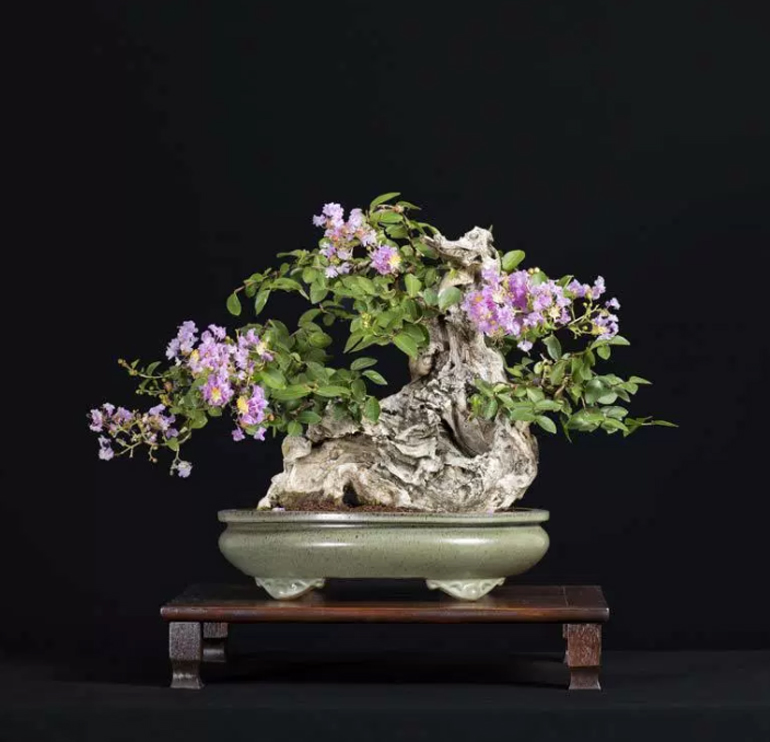 Reclining Crape myrtle (Lagerstroemia) in flower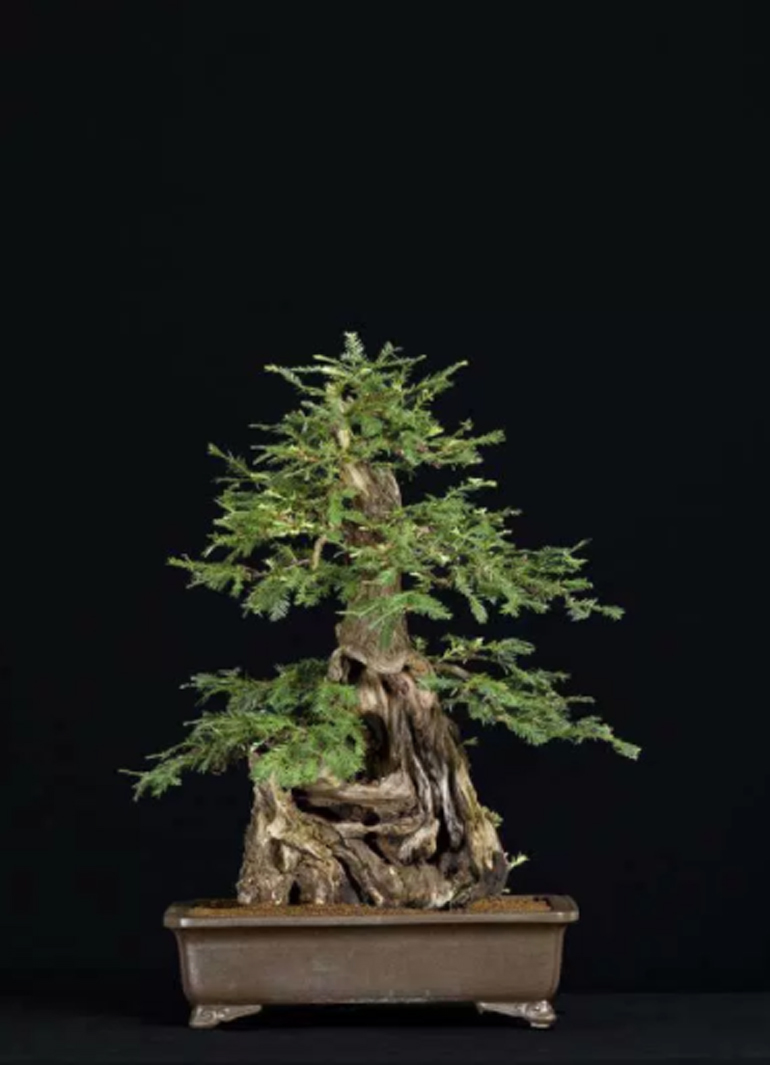 You might expect to see some of these at Redwood Empire's show. And just in case you're not familiar, here's a hint... Sequoia sempervirens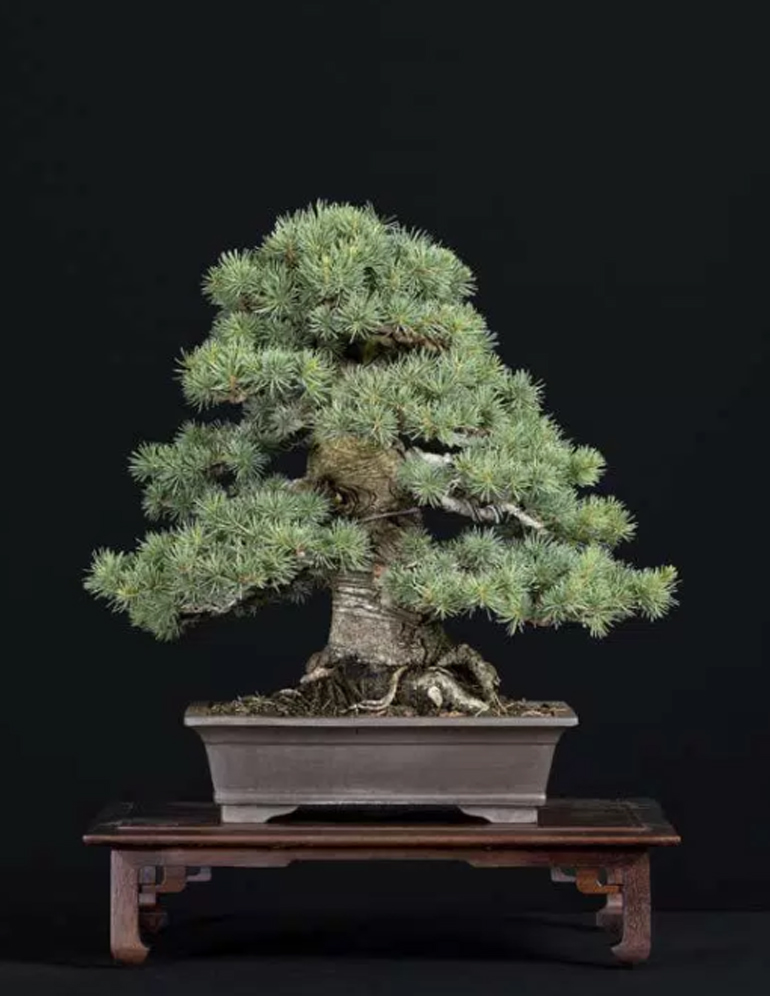 Blue atlas cedar (Cedrus atlantica glauca). Though Cedar is a common name for many types of trees, this one is a true Cedar (Cedrus). One of only three Cedrus species in the world.
Nice tree. Seems like most root-over-rock bonsai are Trident maples (Acer buergerainum).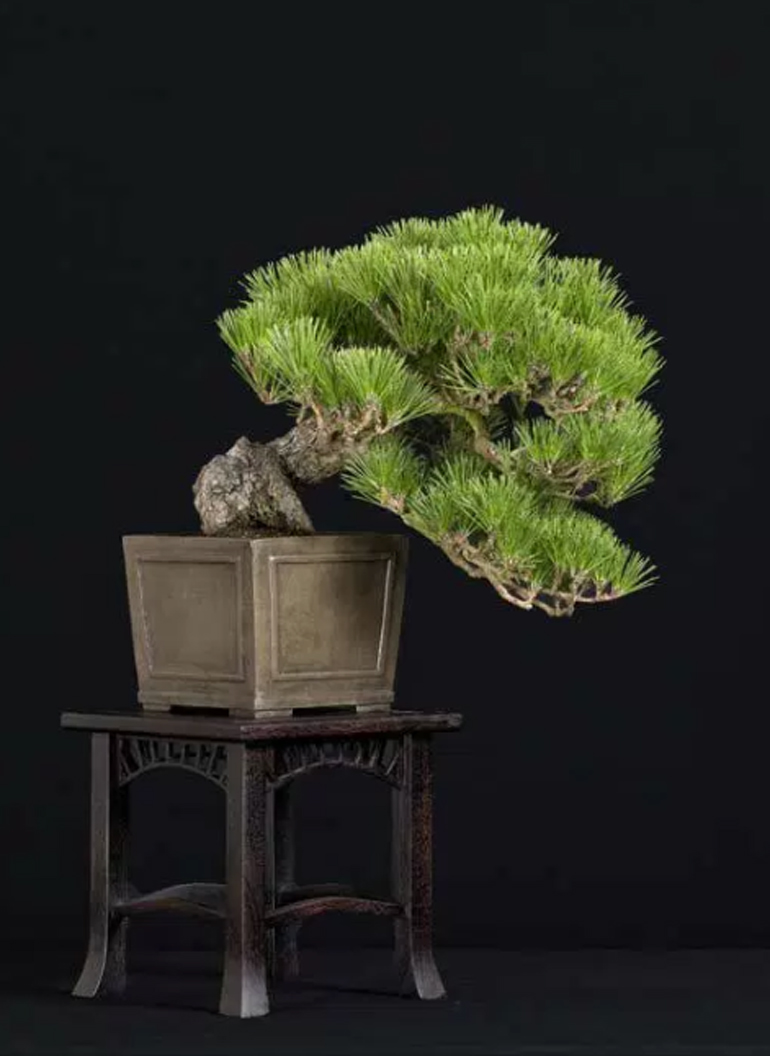 Japanese black pine (Pinus thunbergii)
Speaking of Japanese pines…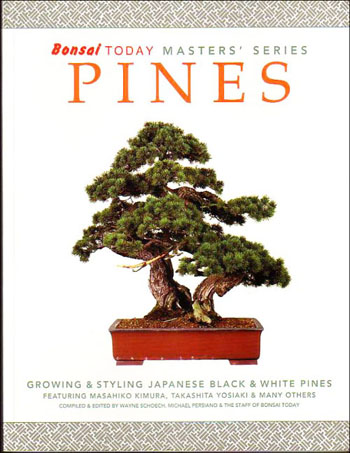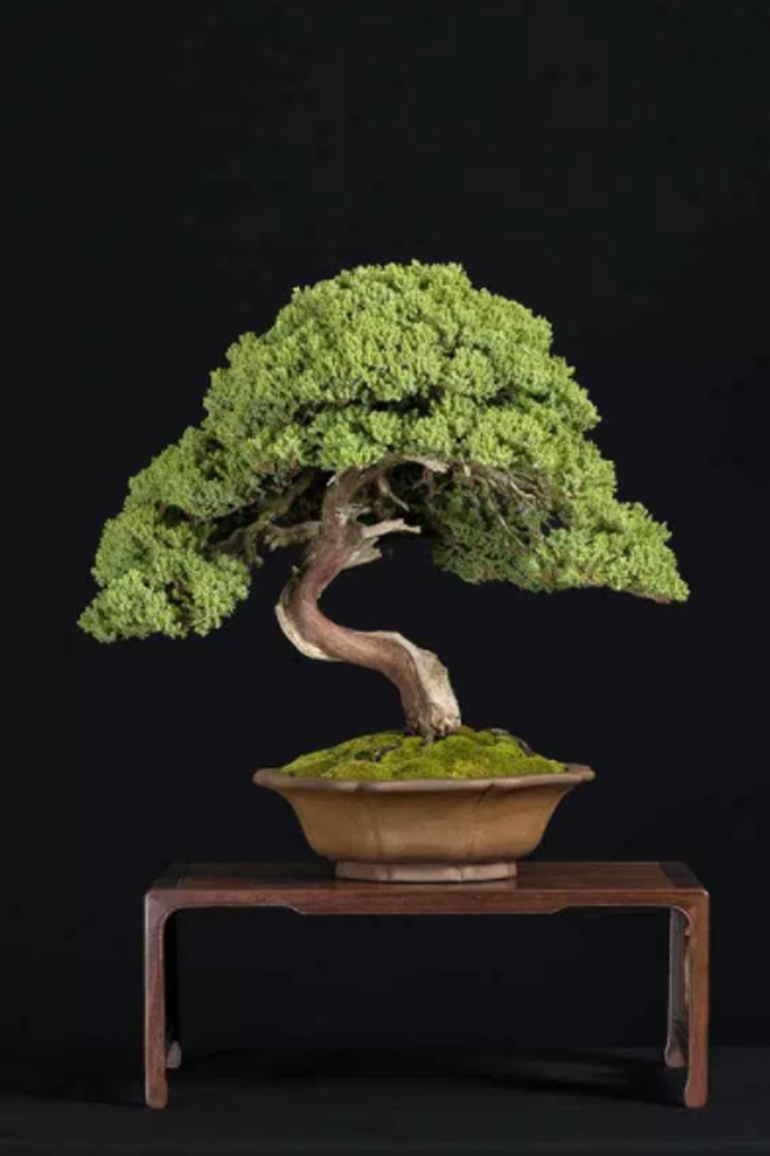 Another Procumbens juniper, but this time it's the dwarf variety (Juniperus  chinensis procumbens 'nana')