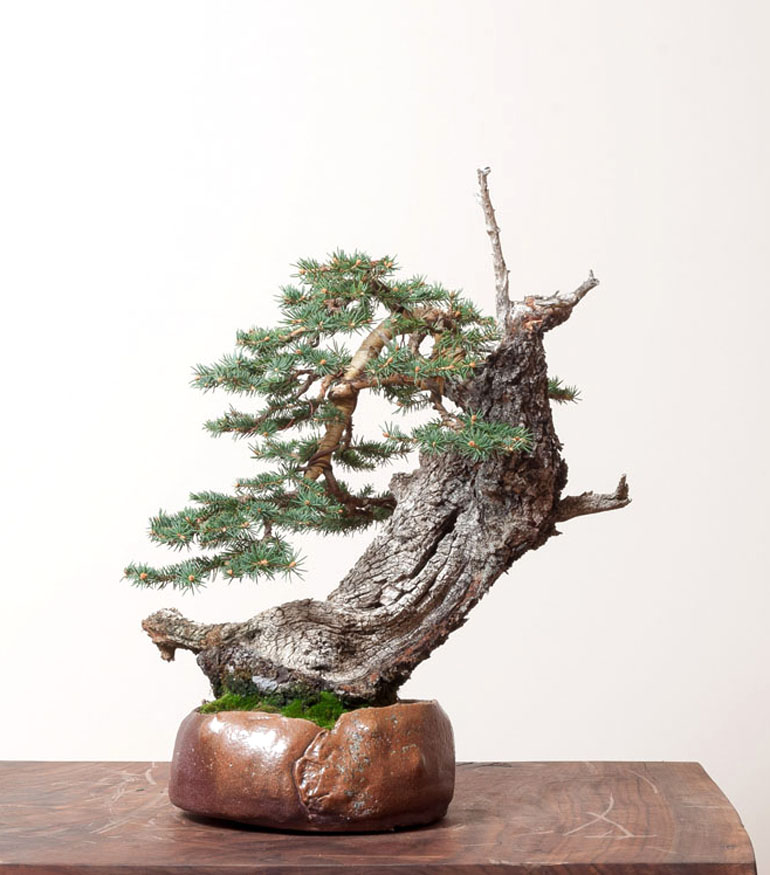 Colorado spruce from Ryan Neil's Bonsai Mirai. This one is more about bark than deadwood. Normally bark that covers deadwood is stripped to reveal the deadwood, but in this case it makes sense to leave it.
Continuing  with Ryan Neil's bonsai, today it's three more remarkable yamadori (bonsai collected from the wild). The photos and some of the text are from our archives (April, 2016)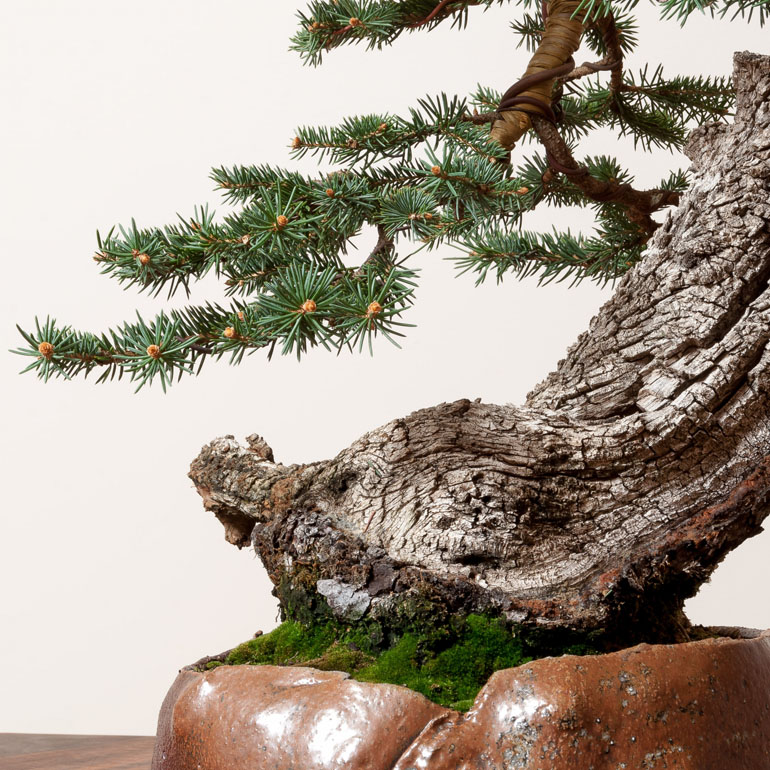 Nice pot. Ryan usually provides great close-ups and this one is no exception.
Rocky mountain juniper with some crazy natural deadwood and another perfectly suited pot.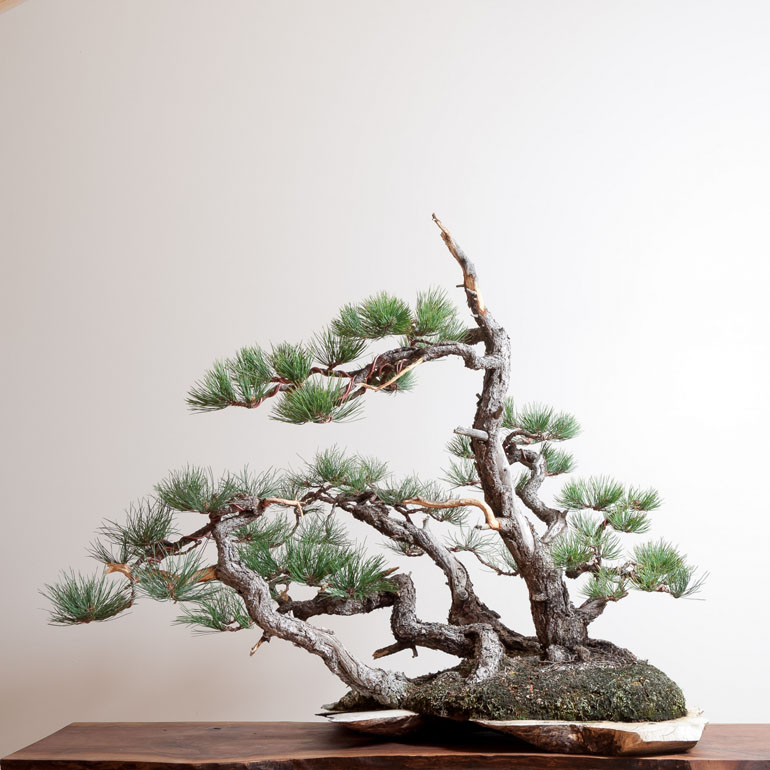 This wild Ponderosa pine looks like a sinuous root raft on a wooden slab.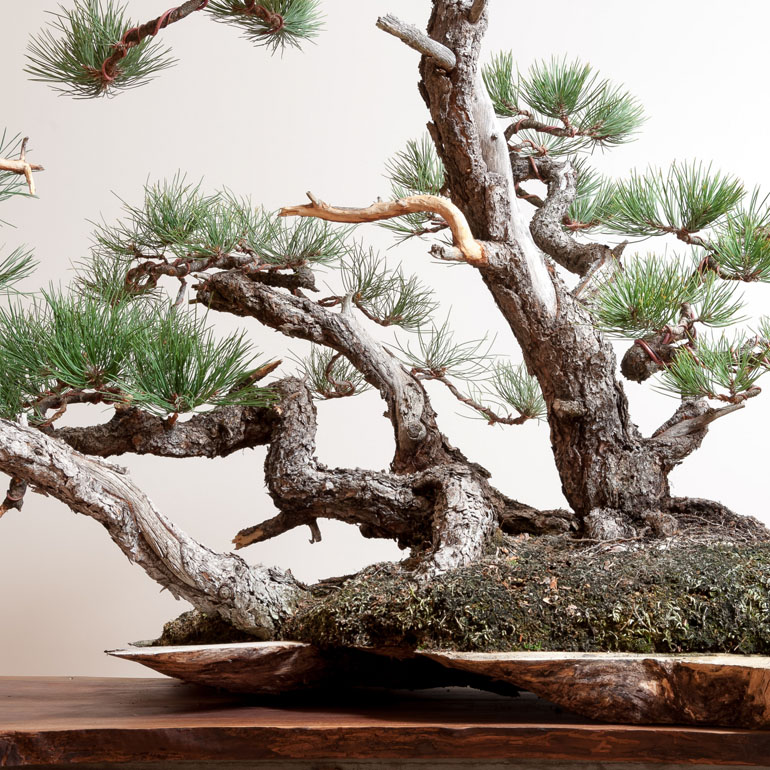 Another great close up.
Roshi Bonsai Tools
are manufactured to the highest standards
and are famous for precision,
durability, beauty and reasonable prices