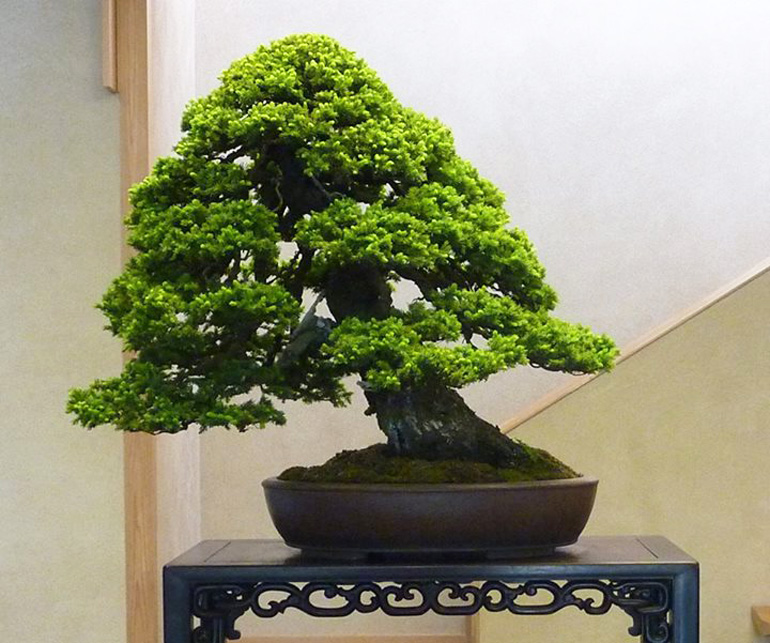 The new growth on some Spruce is often a brilliant yellow. Almost like yellow flowers. In this case the spruce is an Ezo (Picea jezoensis). This one resides at the Omiya Bonsai Art Museum as do the other trees in this post.
Continuing with trees from the Omiya Bonsai Art Museum, this time with a touch of spring, which will one day come. Even here in Northern Vermont the snow will melt and the ground will thaw. Meanwhile, we can dream
For a lot of people, Satsuki azaleas are all about the flowers, so it doesn't matter that you can't see the trunk all that well. You can however see just how massive it is and that this would be an impressive bonsai even without the flowers.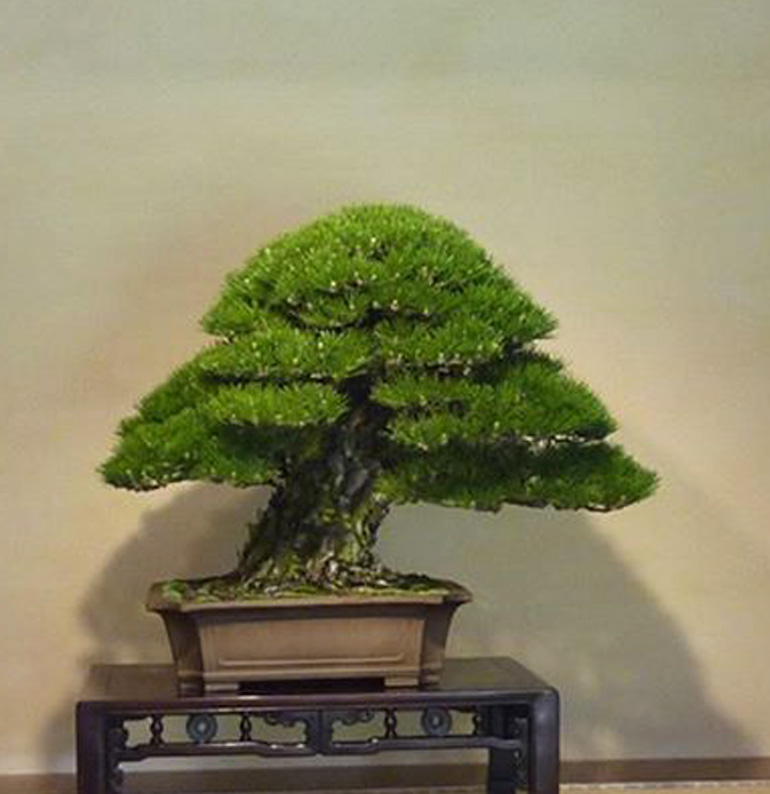 Another massive trunk. It's a Japanese black pine with bright new buds acting as spring accents.


Another Satsuki in full flower. So much so that it's okay that the trunk is obscured.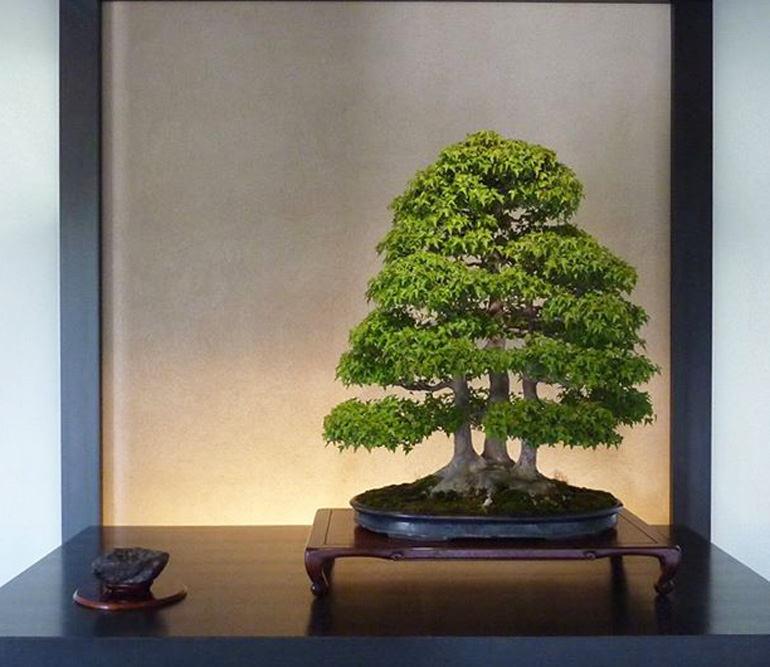 A triple-trunked Trident maple with a single fused nebari, full of fresh yellow-green spring leaves.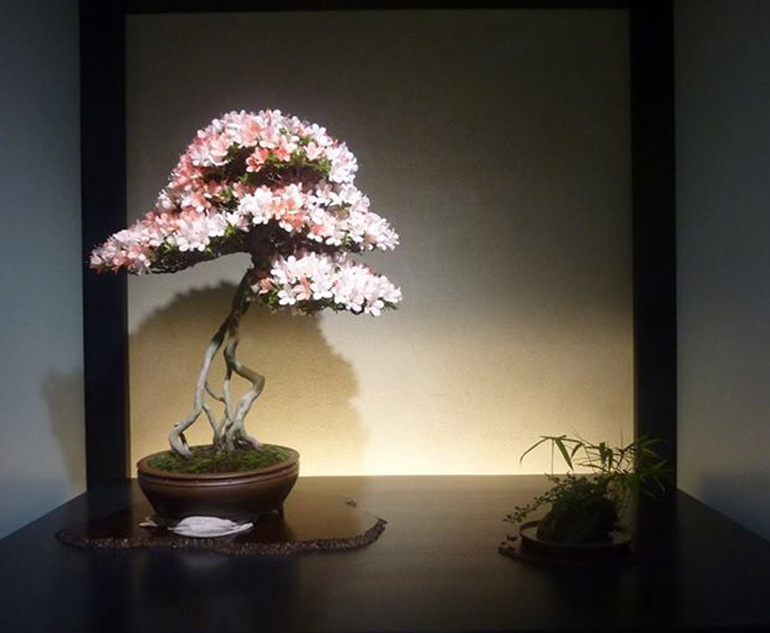 Raised-root trunks are not uncommon with Satsuki.
Roshi Bonsai Tools
are manufactured to the highest standards
and are famous for precision,
durability, beauty and reasonable prices