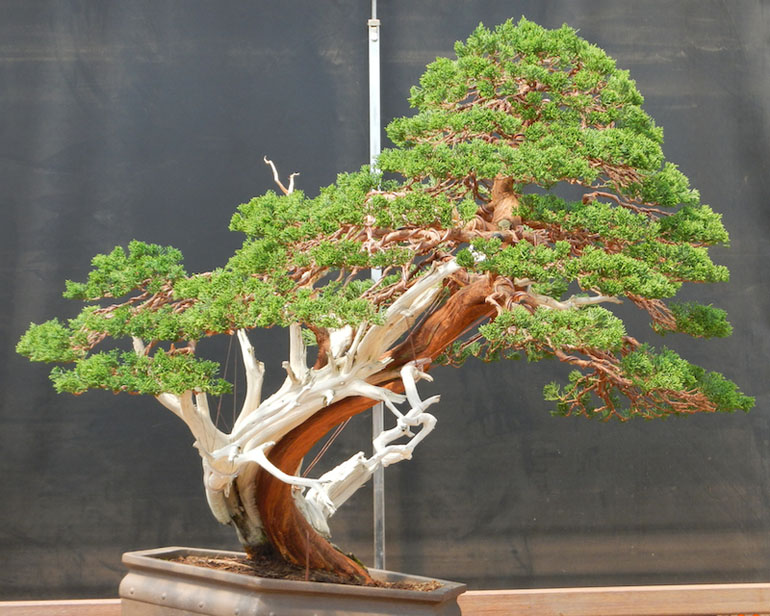 After. The pot got chopped in this photo, but beggars can't be cheesy.
Way back on November 2nd, 2015, we did a post on an old Hatanaka/Levin Prostrata juniper, titled An American Classic (it's worth a trip back in time).
Now we've got two more Hatanaka/Levin Prostrata bonsai. Both freshly thinned and wired by Uchida yusuki, aka Crazy; the same Crazy that trinned and wired the American Classic. BTW, both of the trees here look as though Shimpaku foliage has been grafted on, to replace the coarser Prostrata foliage.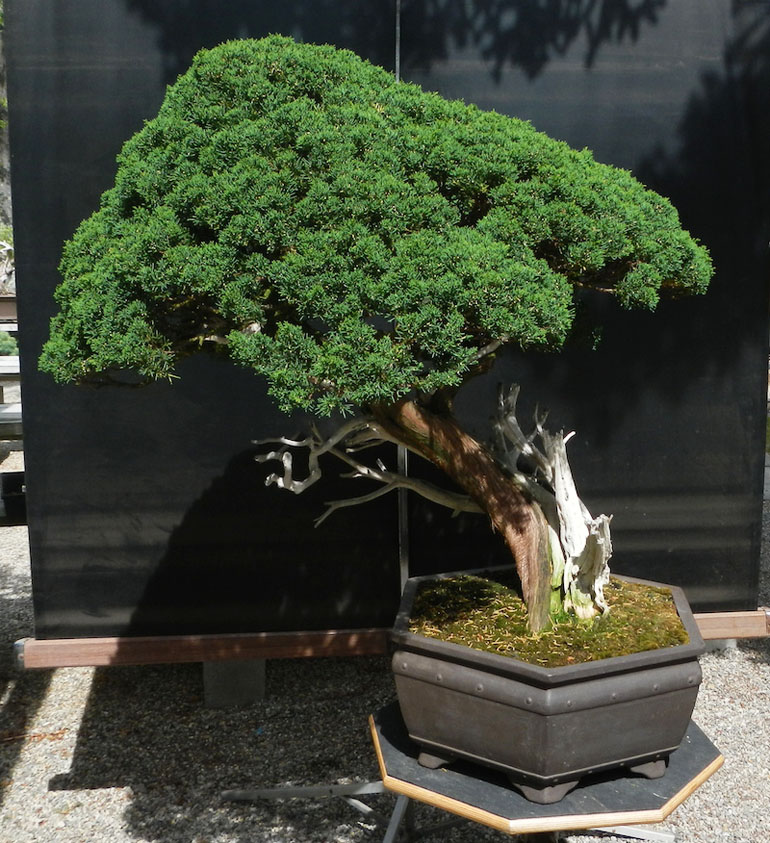 Before. The same tree (the one at the top of the post) from a different angle.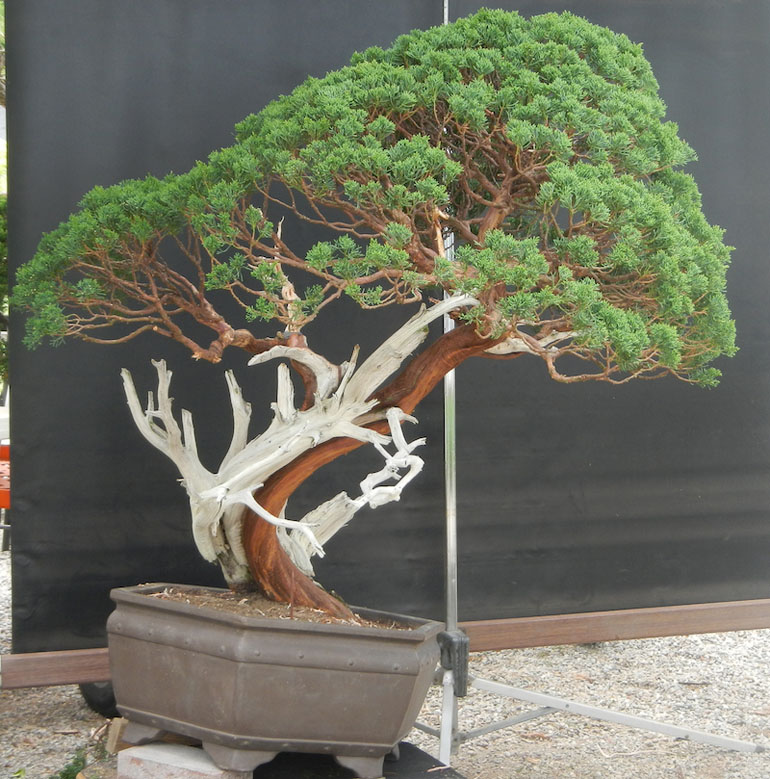 After thinning, before wiring. This time you can see the whole pot, though I imagine a new pot was in store (maybe Michael will send us a photo).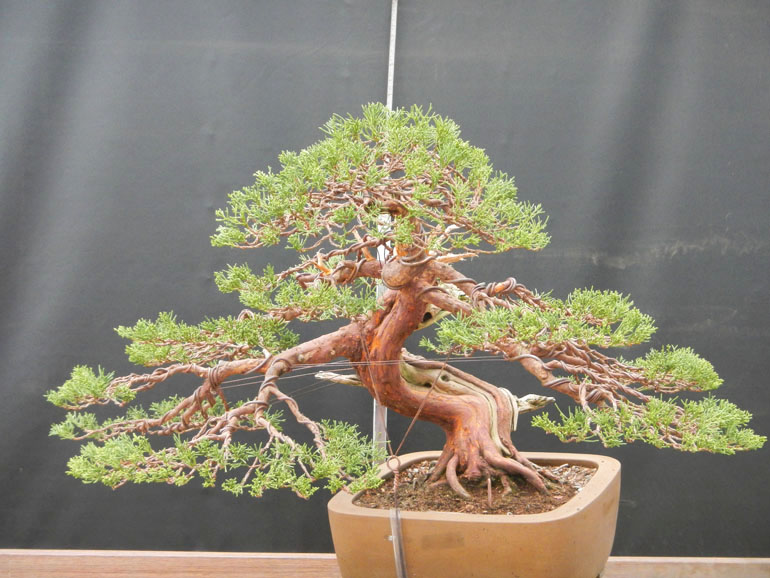 The other tree after thinning and wiring.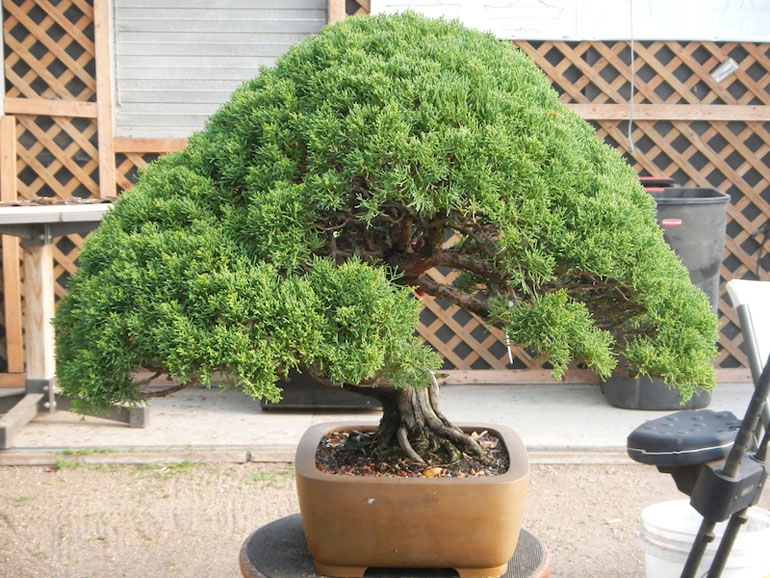 The other tree before.
25% off Kilo Bonsai Wire Sale
ends in two days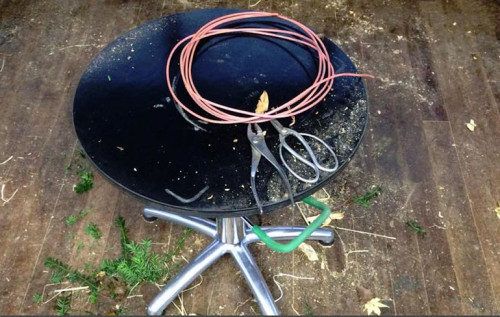 This photo shows our
New Green T Bonsai Turntable
and some wire as a reminder that our
25% off Kilo Bonsai Wire Sale
ends Sunday night at 11:59pm EST