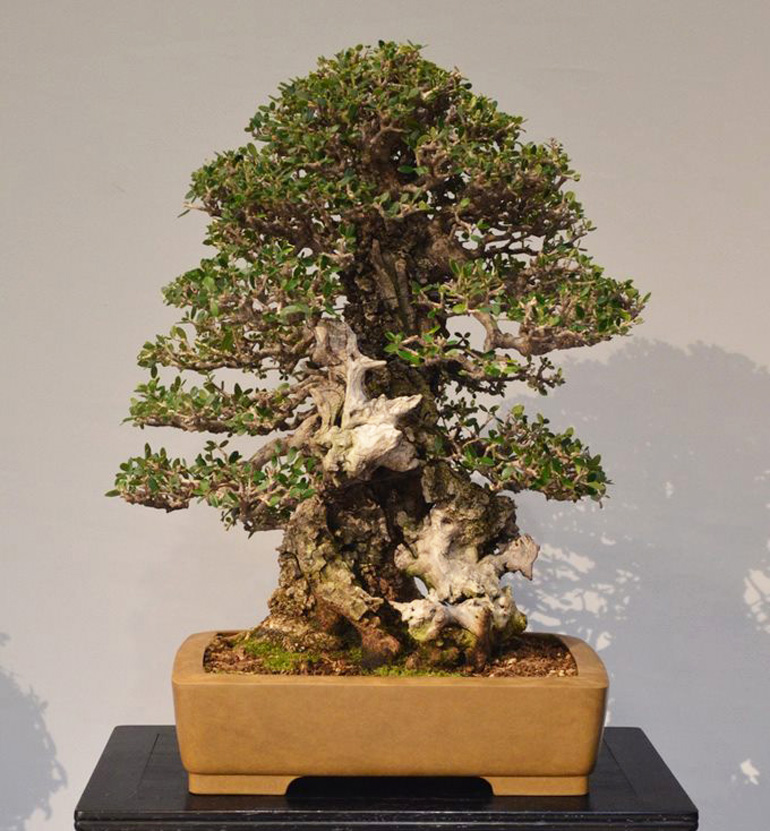 (A) I found this spectacular olive online with no attribution or identification of any sort. I know I've seen before, but don't remember where. Maybe you can help me. We'll call it tree A.
The contest. If you want to skip directly to the contest, scroll down to the bottom of the post.
European olives are not a traditional bonsai variety. If you were to surmise that this is because they don't occur in Japan or China, I think you'd be correct.
However, as is the case with many Western native trees, all this is changing (actually, it has been changing for the past forty years or so). Though I'm not so sure you'll see many Western varieties in major Japanese bonsai shows for a while, you'll certainly see people continuing to experiment with a wide range of trees that have only recently been introduced into bonsai consciousness.
Needless to say (but we'll say it anyway), this rise of non-East Asian bonsai varieties is a good thing and in the case of Olives, a particularly good thing.
B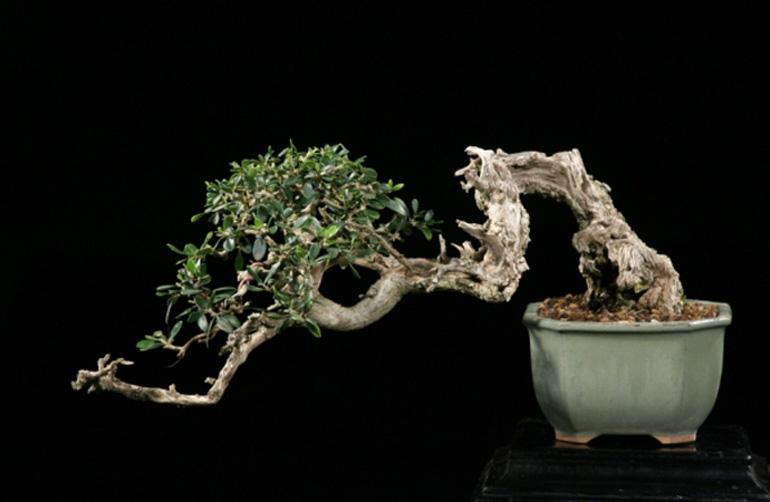 C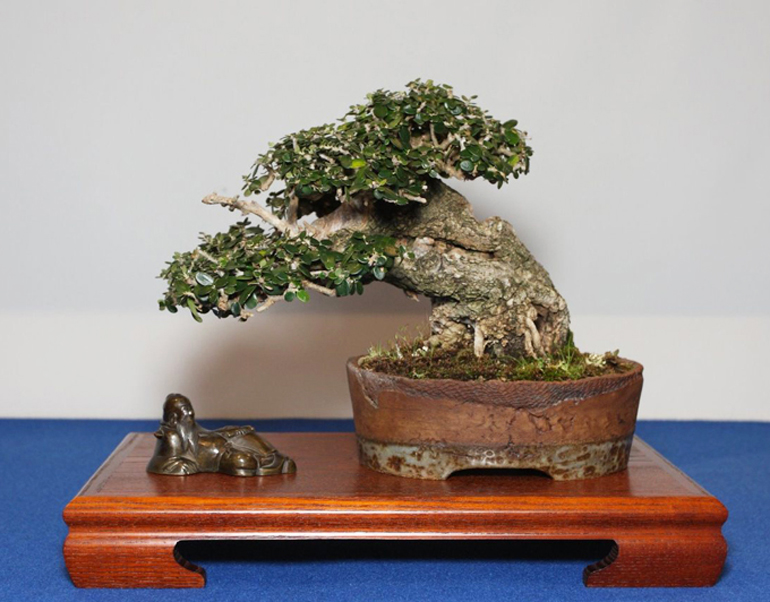 D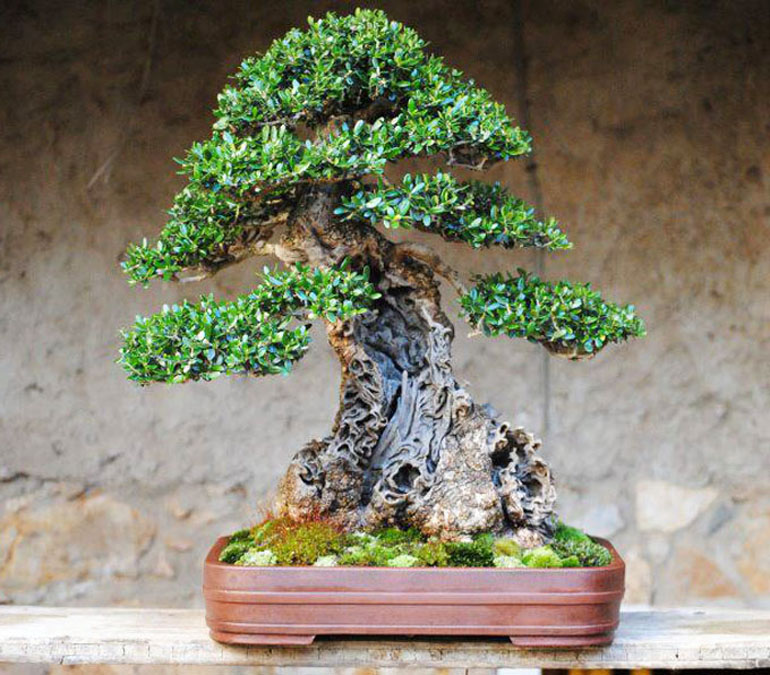 E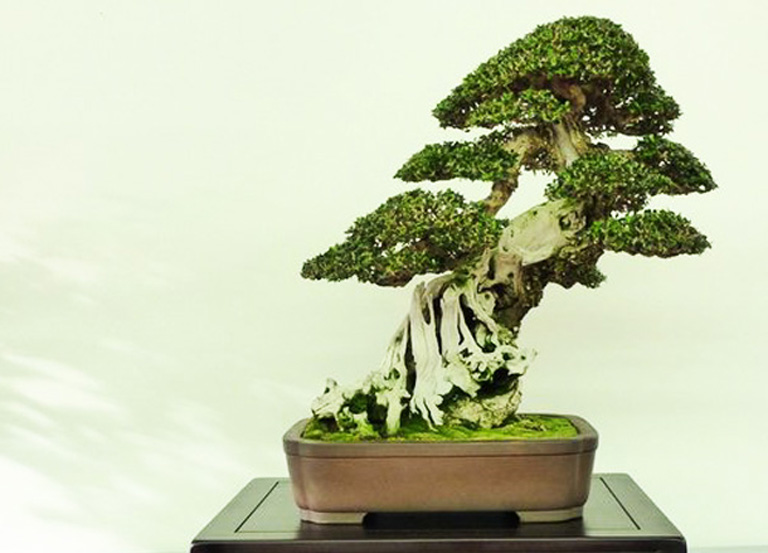 F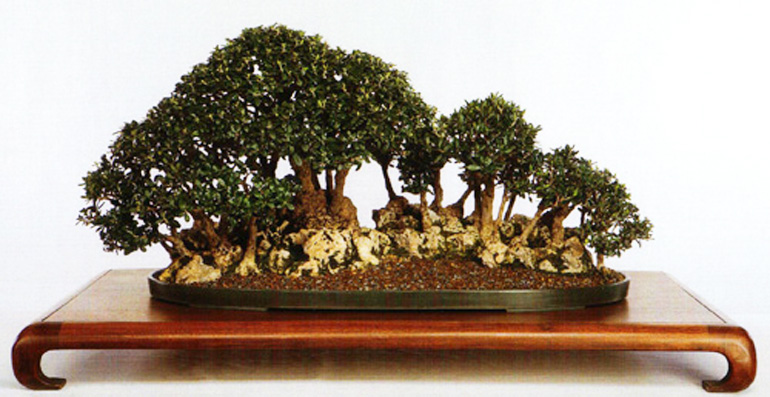 G
The contest. Here's what you have to do to win.
Identify the artist (or owners) of as many of the olive shown here as you can along with links that provide evidence.
Links. I'll say it again; you must provide links as evidence.
The deadline. You have one week from today. Entries after 11:59pm EDT, October 23rd, 2014 will not be accepted.
What you'll win. The person who correctly identifies the most artists or owners of the trees shown here (and provides links to each one), will win a $100 gift certificate to Stone Lantern. In case of a tie, the person who submits their answers first will be the winner.
Email me!
Your answers must be sent to me <wayne@stonelantern.com> (DON'T PUT YOUR ANSWERS IN THE COMMENTS BELOW!). The subject line should say $100 Contest.
Good luck!