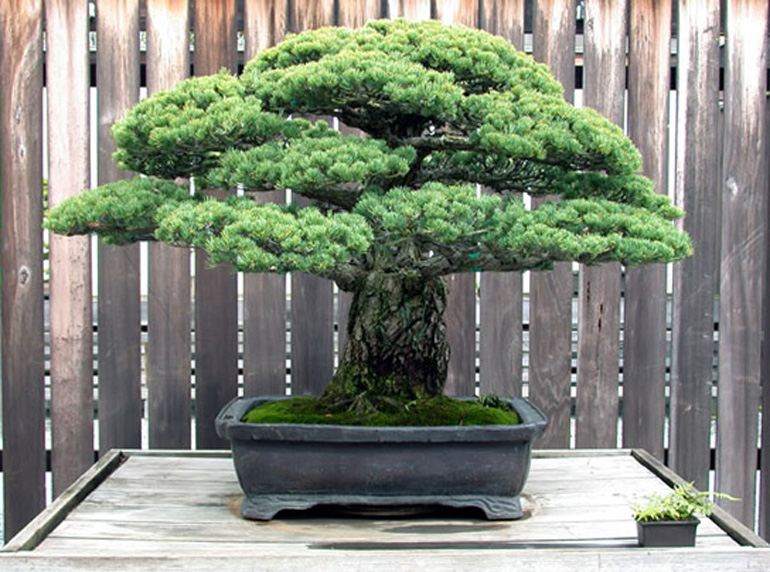 How many trees do you know of that have been in trianing since 1625? It's a famous Japanese White Pine (Pinus parviflora 'Miyajima') that was donated to the U.S. National Bonsai and Penjing Museum by Masaru Yamaki.
The National Bonsai and Penjing Museum and the National Bonsai Foundation have a new and much improved website. If you don't get any further than this, just do yourself a favor and pay a visit. I think you'll like what you see.
I've long had a soft spot for our National Bonsai and Penjing Museum. After all, it belongs to us and like everything that we do collectively, it's a reflection of who we are. For better or worse.
In this case better wins hand down. The good people at the National Bonsai Foundation have worked diligently in putting together, promoting and maintaining our world class collection. If I had a hat, it would be off.
Continued below…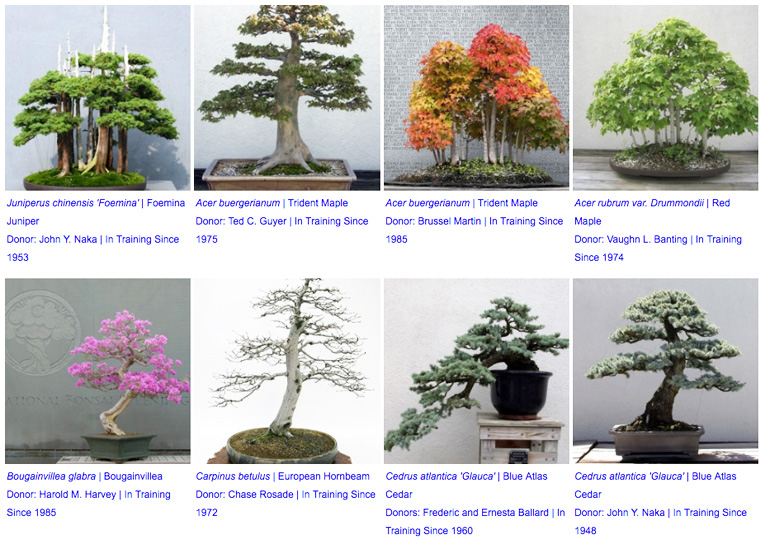 A few of the many great trees in the North American collection. All laid out and ready to be clicked for larger views. The Japanese and Chinese collections are laid out the same way.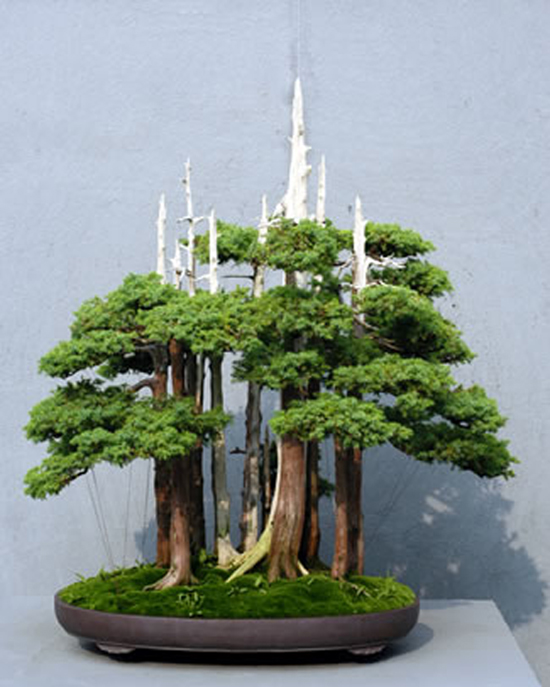 John Naka's illustriously famous Goshin. From the North American Collection.
The following is from an email I sent to Felix Laughlin (a dedicated bonsai enthusiast and President of the National Bonsai Foundation) as part of a discussion we were having about the new website:
"First: what an improvement! Of course there was a lot to improve, but still, the homepage immediately tells you where you are and where you can go. For such a large and well-detailed site, it's a delight to navigate. I'm impressed.
For me, the most important part is the bonsai images. Again, access and layout are fantastic. All the trees are right at your fingertips and descriptions are just the right amount of information.
As you probably noticed, the images themselves are a mixed bag. Some are very good and some aren't so good. I was just a little disappointed that they were expanded to only 544 pixels (not bad, but even bigger is better). Much of this has to do with the limitations of the originals.
Rephotographing all the trees with better lighting and a larger crisper format is a huge job. Still, something to consider for the best bonsai collection in north America.
To repeat myself, I'm impressed (My hat would still be off)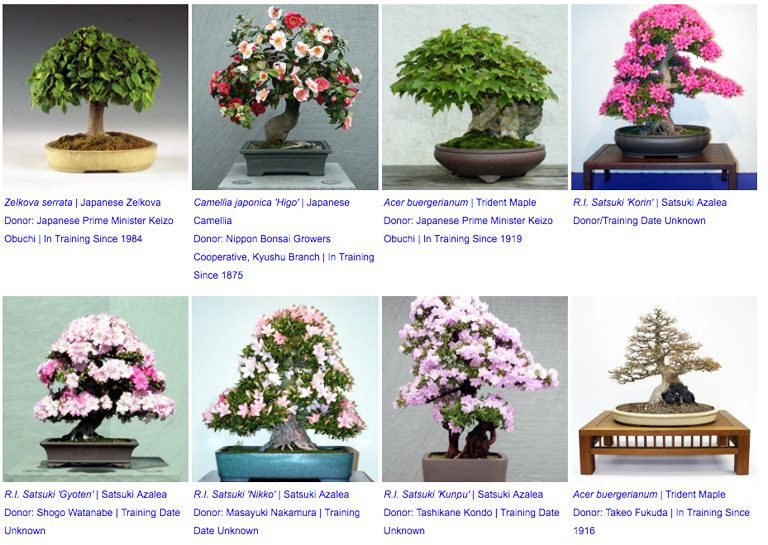 A colorful selection from the Japanese collection.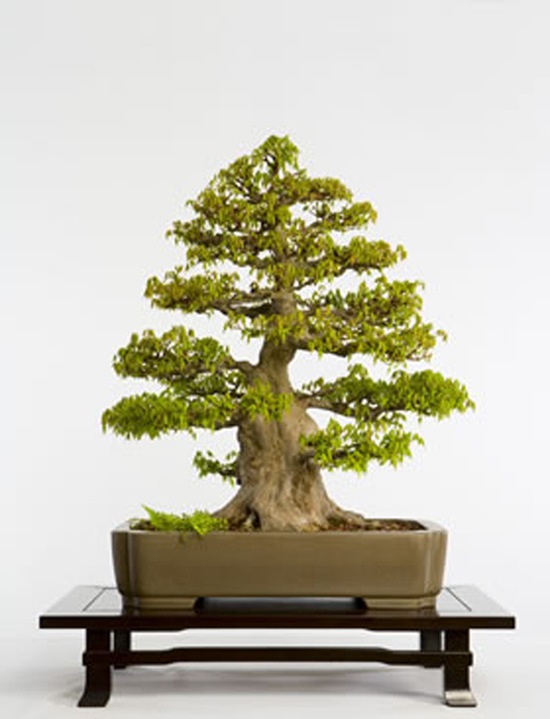 A Trident maple from the Japanese collection. In training since 1856. Just a baby when compared to the tree at the top.
Since I wrote that email last week I've spent more time on the site and have discovered more that I like – the bios in the community section are very well done and a great personal touch, and the attractive Spanish language section was a very pleasant surprise (there's a Vietnamese language section also) to name just a couple. There are also a few more things that I think could be a little better – for example some pieces from the old site that have been patched in turn out to be dead ends (these are the exception, most of the navigation is excellent).
Enough said. On balance I'm delighted and in awe of Felix, Jack, Johann,  the rest of the dedicated staff and the people who have been diligently working to improve the website. We are fortunate to have them.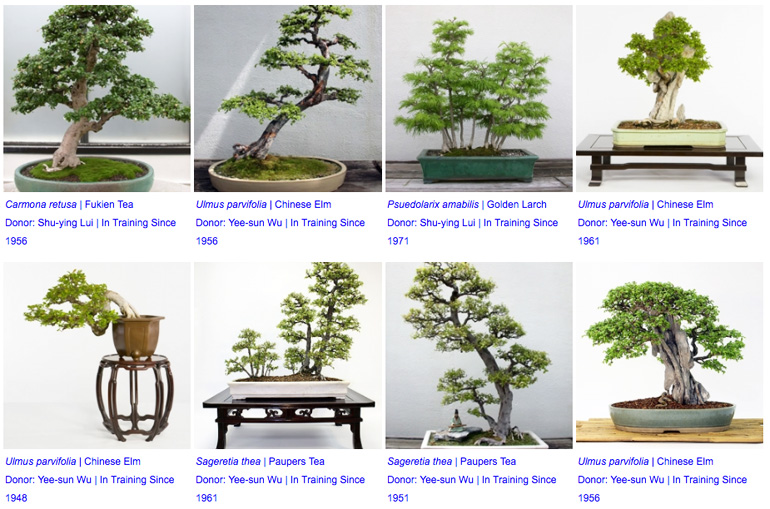 A few trees from the Chinese collection.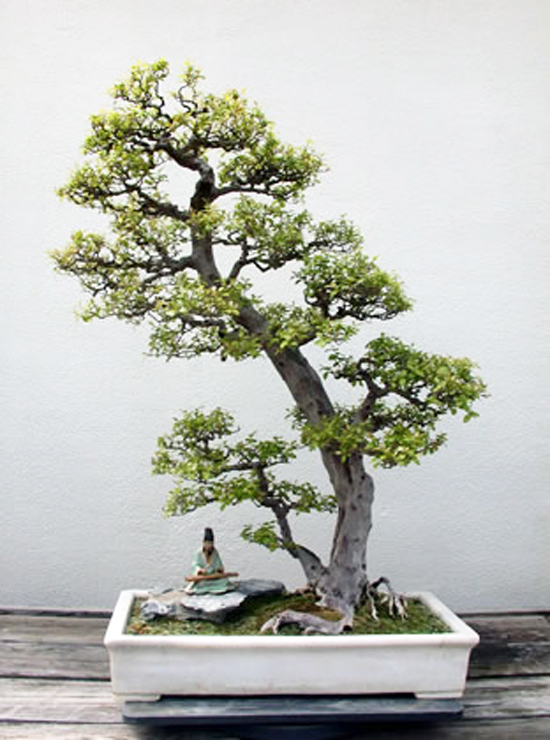 A Sageretia thea and musician from the Chinese collection. You'll know you're in the Chinese pavilion when you see the little figurines.