Boon Manakitivipart's Itoigawa Sargent Juniper that won the Finest Medium Size Bonsai award at the 5th U.S. National Bonsai Exhibition.
Here's a tree you couldn't miss. It stood as a lone bonsai at the edge of the suiseki section. A magnetizing presence, visible from a distance. A prime spot for a prime tree.
The more I look at this tree, the more I like it. But rather than go into specifics (we'll leave that to you), I'll just relate a quick story…. While I was admiring this tree, Boon, the artist himself, walked by. I said something like 'great tree, but only one?' (if you know who Boon is, you'll know that he could show several trees if he wanted). His reply was… "Yes, but twenty of my students have trees here."
Continued below…
This close-up gives a pretty idea of just how much Boon let nature do the talking. This is easier said than done; only a skilled hand and eye can pull this off.
Think about it. Twenty of Boon's students have progressed to the point where their trees were accepted into the premier bonsai exhibition in North America. And many, if not most of his foremost students are now recognized bonsai teachers themselves. Without getting too carried away, I think it's safe to say that, when it comes to teaching bonsai, Boon is a superstar. And a very good bonsai artist to boot.
Don't miss our 20% to 30% off Site Wide Sale (see below)
Oscar Jonker's uncropped original photo with its unique bird-in-nest companion and neighboring suseki.
Pardon the fuzz, but I wanted to show you Boon's distinctive and sweet little companion.
Thanks to Oscar of Bonsai Empire for the original photo in this post (all the others are cropped from the original).
Just in case you haven't noticed or have forgotten…
Our 20% to 30% off SITE WIDE SALE
is still rolling alone, but it wont last forever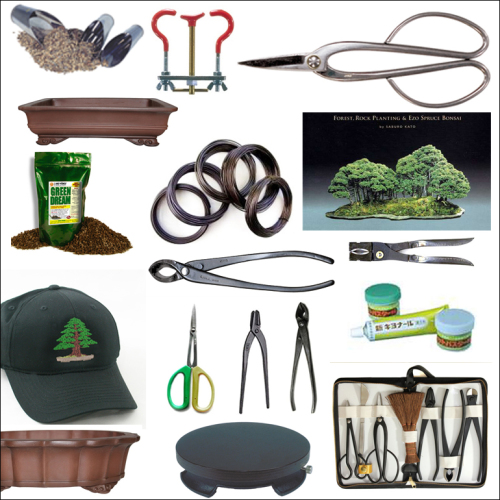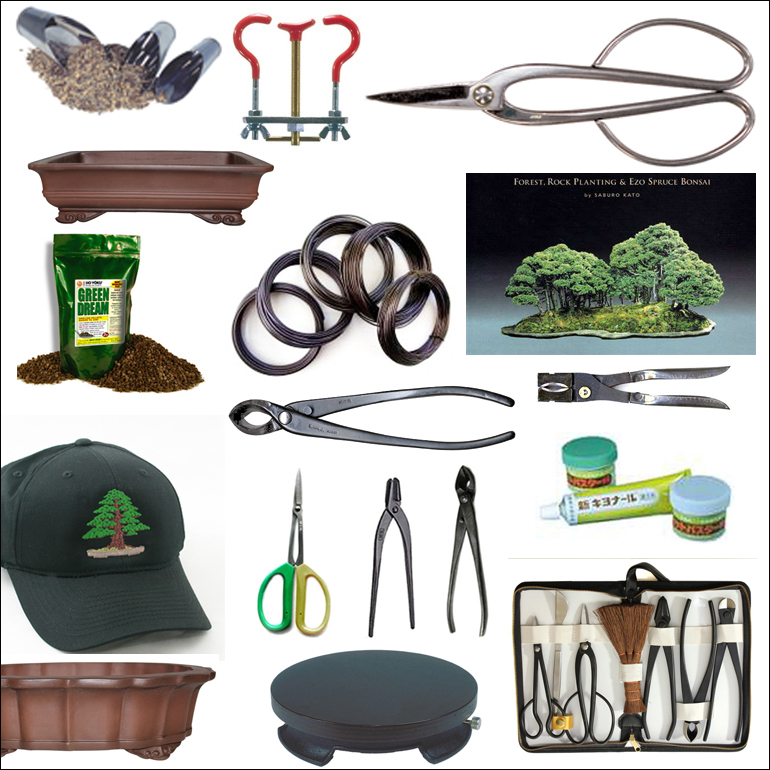 Bonsai Wire, Tools and Everything Else*
20% off orders up to 100.00
30% off orders 100.00 or more
plus FREE Shipping on U.S. orders 49.00+
*Sale does not include our Green T Turntable
and the book Gnarly Branches, Ancient Trees