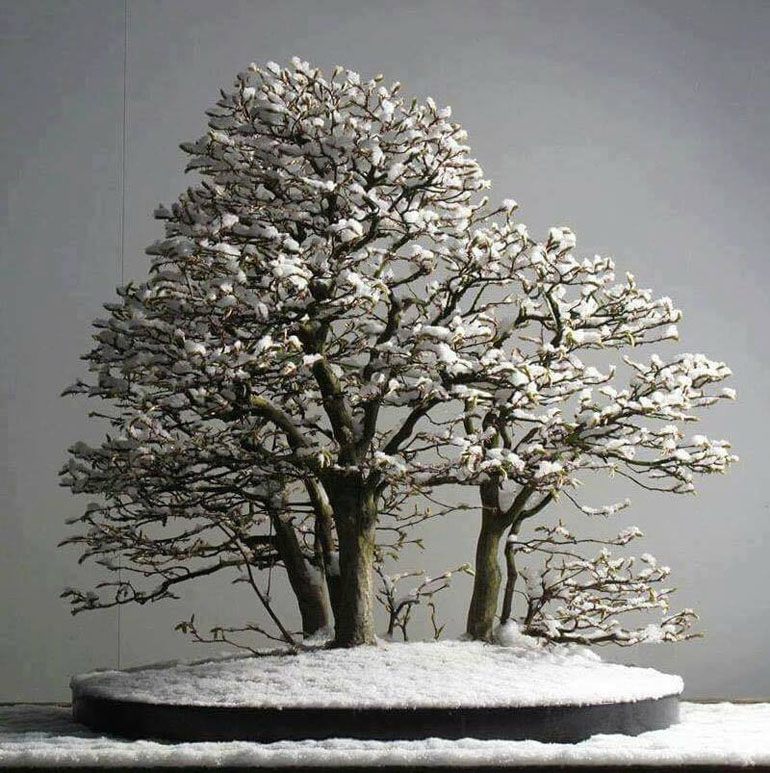 I hate to say this, but I can't find where I found this photo and the one just below. It's sad coming from someone who preaches attribution and identification. Still, with or without, this shot is a perfect snow covered forest planting and the one below isn't half bad either.
It seems appropriate to feature snow covered bonsai given that we're in the midst of an intense white weather event. Not that it matters that much to us Vermonters, but some of our neighbors are making a big fuss (map below).
Continued below….
be sure to select Free Shipping when you check out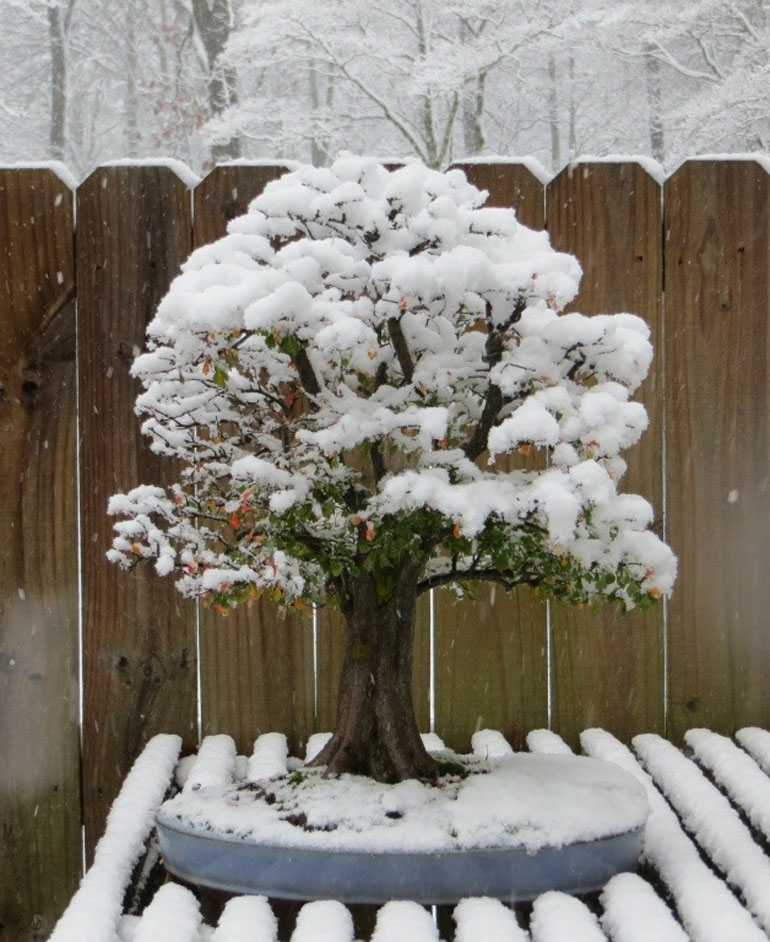 Here's the other unattributed photo. I think it's from the same place as the one above.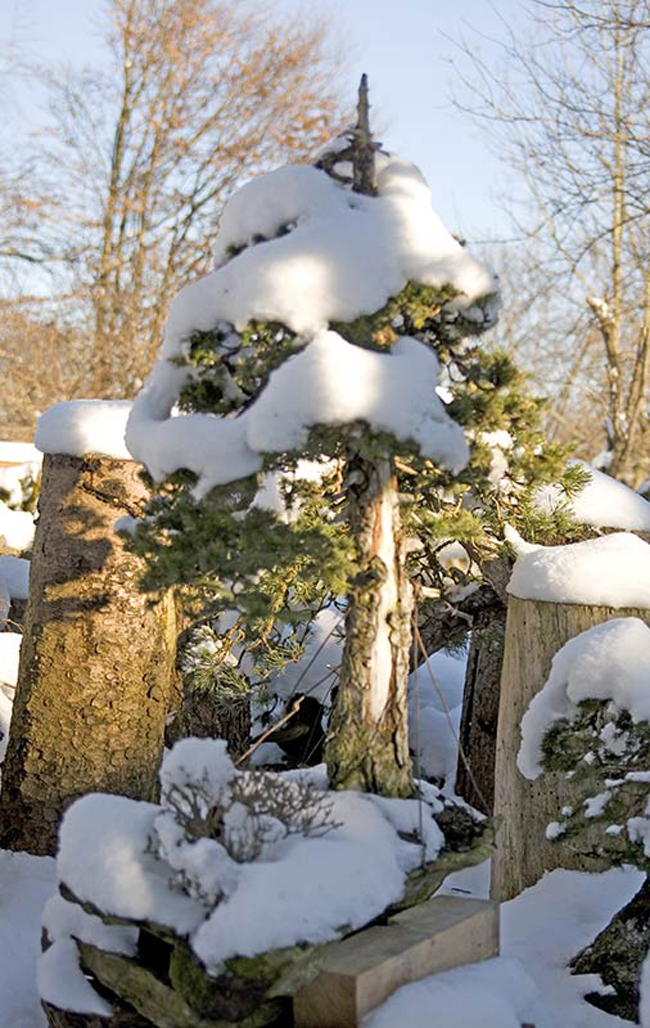 I know this one belongs to Walter Pall. I think it's a Norway spruce that we've featured before.
John Naka's famous Goshin. It resides at the U.S. National Bonsai Museum.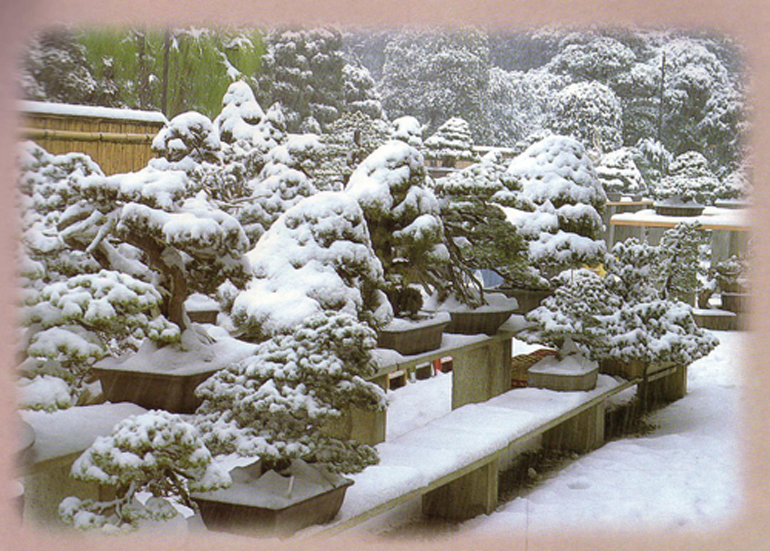 This photo is from the editorial page of Bonsai Today issue 56.
Only one more day…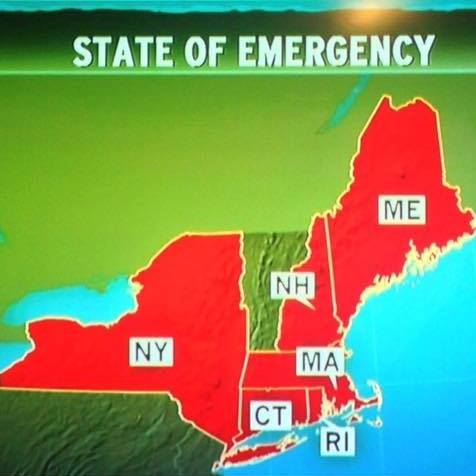 Brave little state
Vermont is the one that isn't red