Here's an unusual tree for your enjoyment. Or, for your criticism if you feel the profusion of small foliage pads (floating clouds) is unnatural. Personally I don't have a problem with it. It's rich and full of energy, with all those intriguing little pieces that hang together so well. The kind of tree you could look at for a long time and still see some feature that you missed. It belongs to Hsiu Yang, one of Taiwan's many great bonsai artists. It's obviously a Juniper, but no species is given.
Just one tree today. I borrowed the photo above from a post we did in September, 2012 and then chopped it up for closer looks.
SPECIAL ENDS SUNDAY at 11:59pm EST
*we cannot discount Gnarly Branches, Ancient Trees
there are 3 other books that are discounted less than 30%
all the rest of our large selection are 30% to 70% off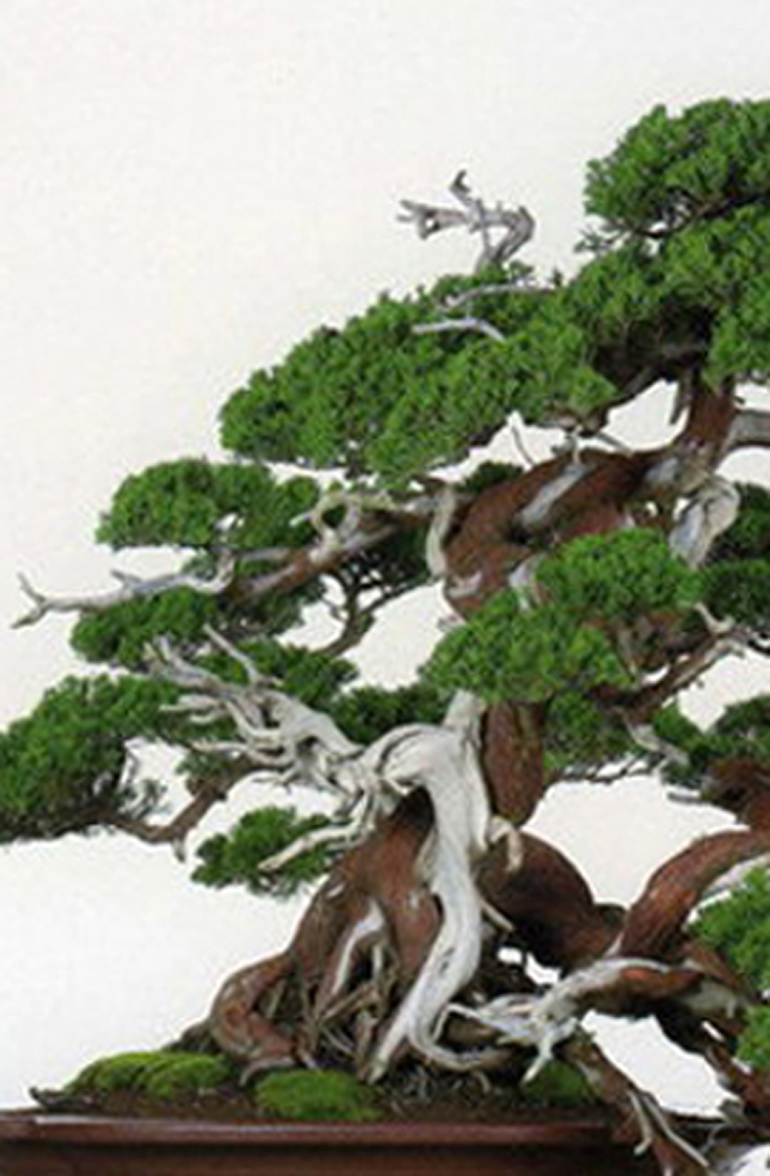 Trunk. Apologies for the fuzz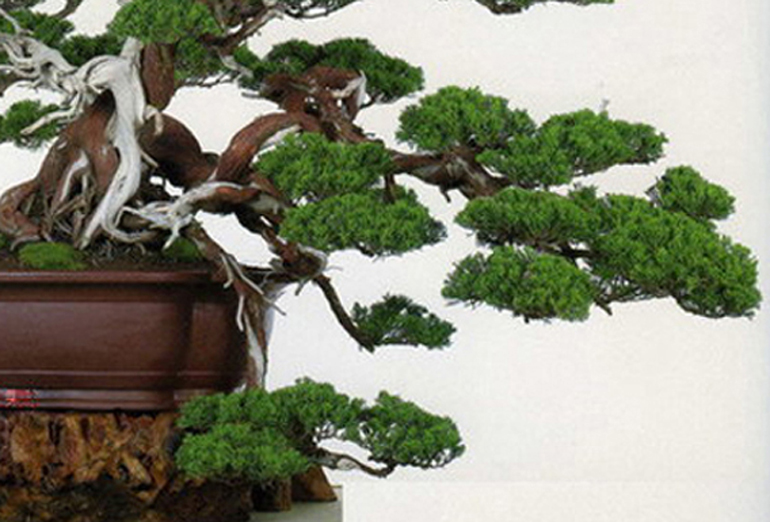 The right side. The one little branch is low enough (just below the bottom of the pot) to be considered a full cascade, though because the it's just one small feature in a tree with most of energy flowing upward, I don't think anyone would ever think of this tree as full cascade.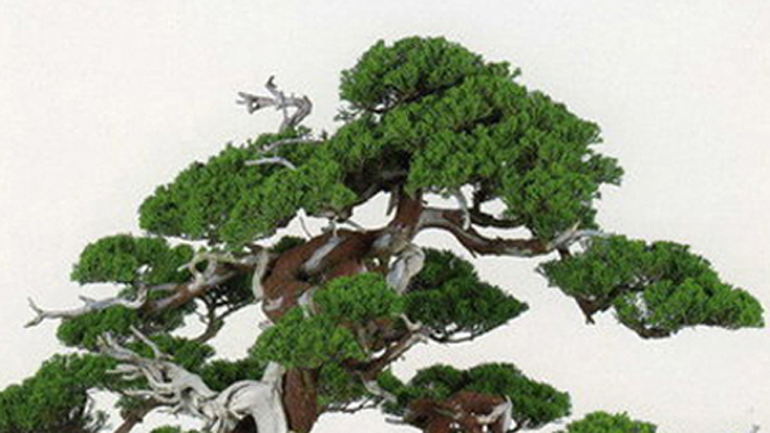 Top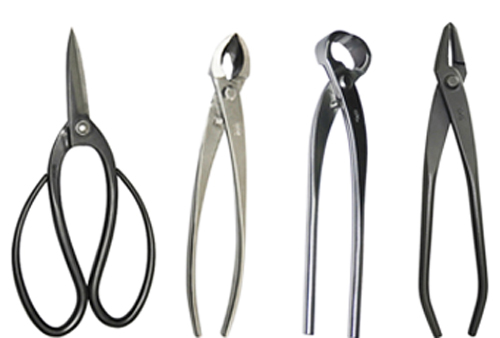 SPECIAL ENDS SUNDAY AT 11:59pm EST
*Special does not include Roshi Tool Kits
–