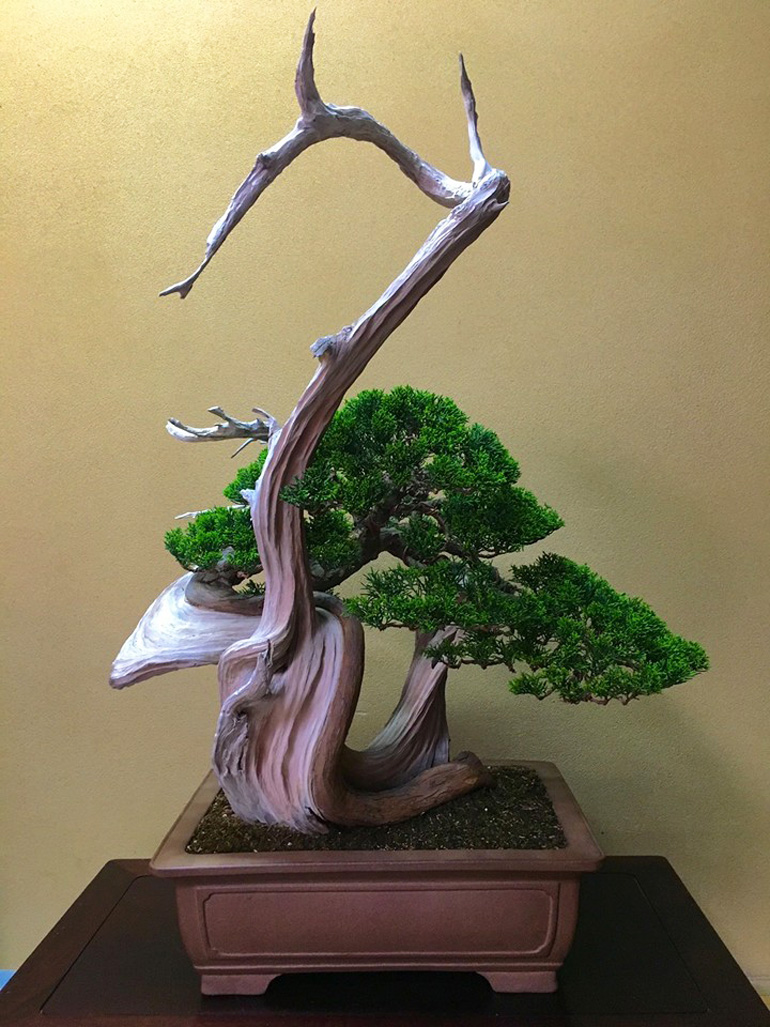 Sculpted swan with swooping lines. A work of abstract art. It's an Itoigawa juniper that belongs to Isao Omachi.
A little over five years ago, Isao Omachi's house and bonsai were washed out to sea. Here's what he wrote on the anniversary of that terrible day:
"Today is 11th March.
5 years has passed since terrible earthquake in Japan.
I never forget the day I lost everything.
But I could resume my 2nd life thanks to my friend's support.
I can't express my gratitude in the words.
Now I go ahead step by step.
Once again, Thank you everybody.
I'm looking forward to seeing you again!"
The two bonsai shown here (whoops… see below) and Isao's quote are from his timeline.  For more on Isao and his bonsai, here's a link to some previous Bark posts.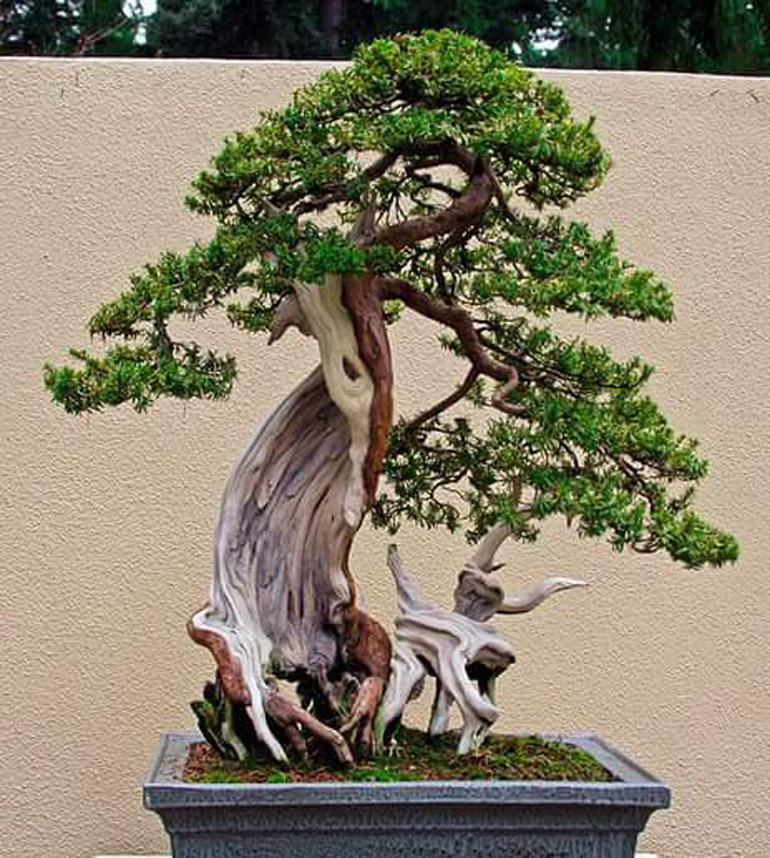 My mistake. This does tree not belong to Isao Omachi.

 Hollowed out trunk, two living veins, a strange little deadwood creature and a bottomless pot. 

Dave DeGroot just sent this email:

  
Thanks for sharing the information about Isao's recovery from the tragic event a few years ago. I just wanted to mention that the second image attributed to him (the yew) is actually the work of Korean artist Yoo, Su Hyung, and resides at the Pacific Bonsai Museum in Federal Way, WA. Mr. Yoo is a wonderful bonsai professional from the city of Pyontaek in South Korea. He has a facebook presence, and is well worth checking out.Thanks again for your always interesting Bonsai Bark and posts. Dave
Asleep at the wheel: I should have noticed the backdrop. Now that Dave mentions it, it's obvious, as is the tree, which as it turns out I saw in person last fall.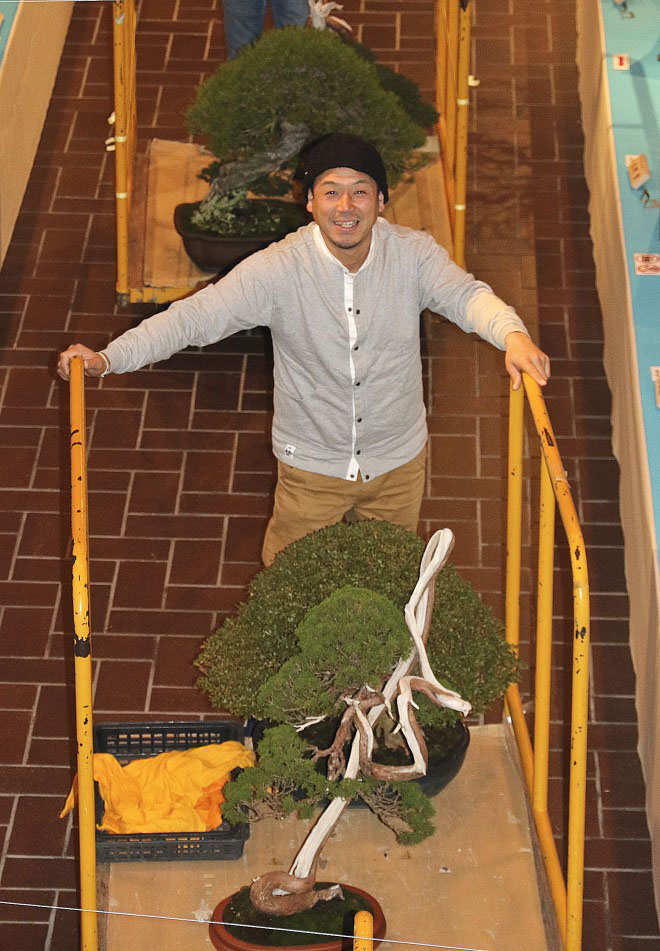 A happy Isao Omachi breaking down at the year's Kokufu exhibition (2015). Photo by Bill Valavanis.
25% off already discounted Bonsai Books
this sale will end soon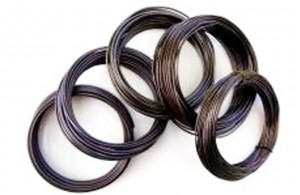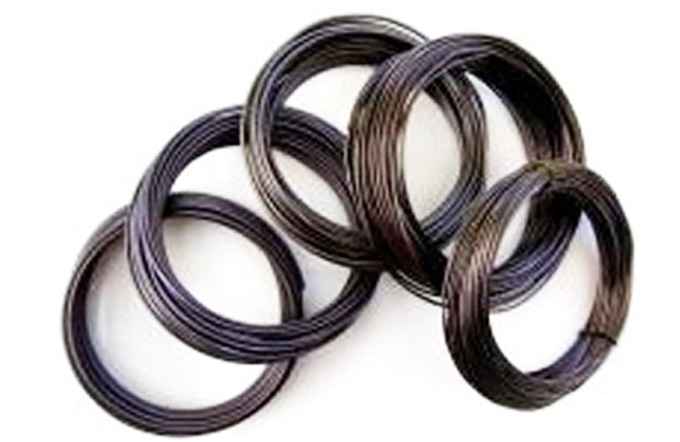 25% off 500 gram Bonsai Wire
20% off Copper Bonsai Wire