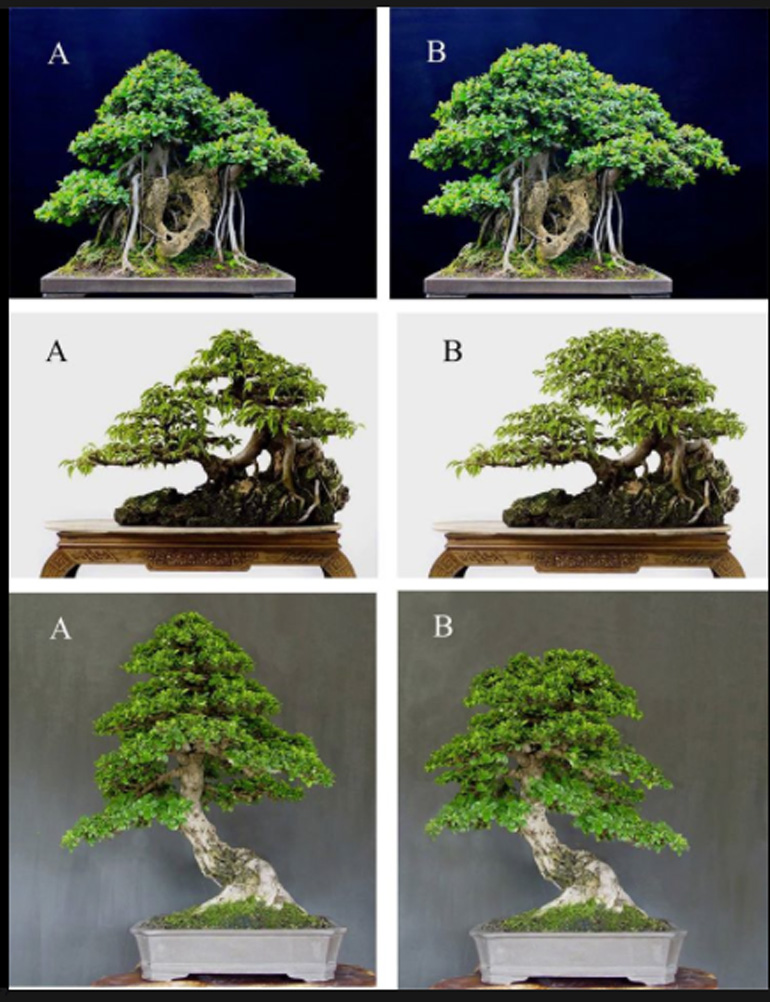 I got a little feedback in the comments from this morning's post. One reminded me that not everyone uses facebook. Making the links provided worthless to these non-facebook folks. So, I'll fill in a bit…
The three trees on the left (above) are tropicals that are shaped like conifers. To Robert Steven and to many others, this a mistake. A common mistake to be sure, but still a mistake.
The three trees on the right have more rounded and therefore natural looking tropical tree crowns. This more or less rounded look is also generally found on deciduous (see below) and broadleaf evergreens.
Many very serious and highly accomplished bonsai artists (even bonsai masters) take these basic principles very seriously when it comes to designing bonsai. Other people don't seem to care all that much.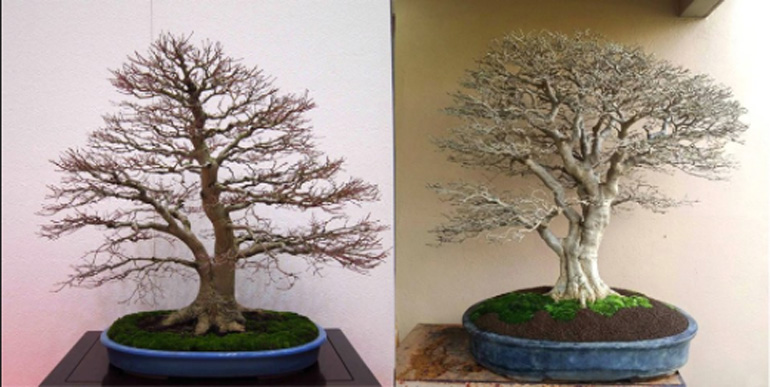 Two deciduous bonsai. The one on the left has a conifer shaped crown. The one on the right has a broad crown, more like what you find with most deciduous trees.
And just in case you missed it…
We are offering 20% to 30% off Everything at Stone Lantern
Right now, but not for long