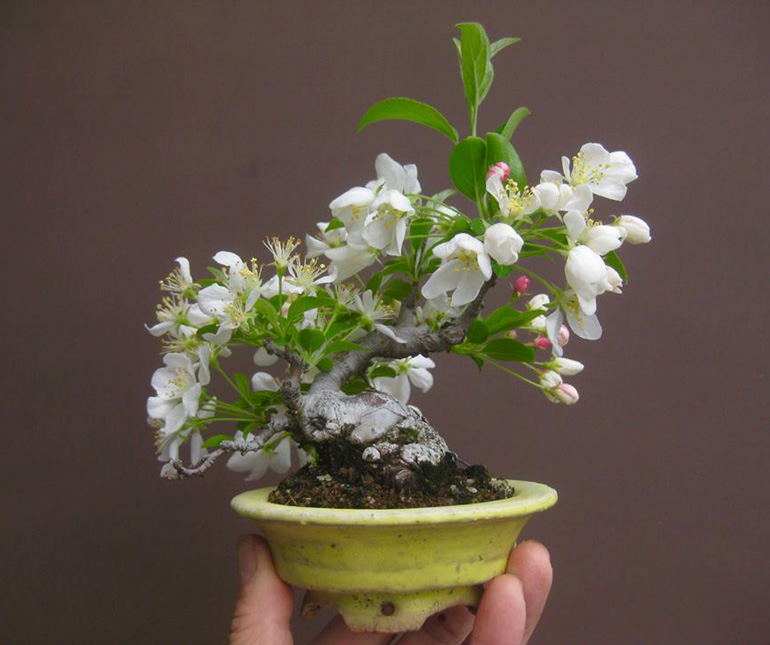 I'm going to guess that this is a crab apple. You might wonder why that shoot with large leaves, sticking up top, has been left untrimmed. I think Haruyosi is letting it grow to draw energy up and strengthen and perhaps raise the apex.
Down the shore today (New Jersey) with countless trees to identify. Trees that wouldn't stand a chance in the cold wilds of northern Vermont. So we'll keep this short. Just some sweet little bonsai by our old favorite, Haruyosi.
Haruyosi makes his own pots and often uses red glazes, which are fairly unusual. Here's his caption (we'll leave the poorly translated English). "On the other hand, this plum tree was in good condition of root. I replanted it into a red glazed pot."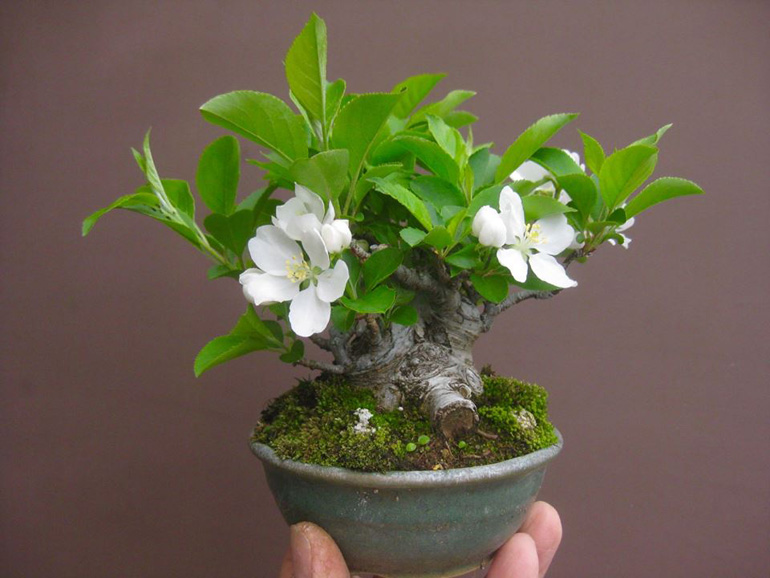 Another apple?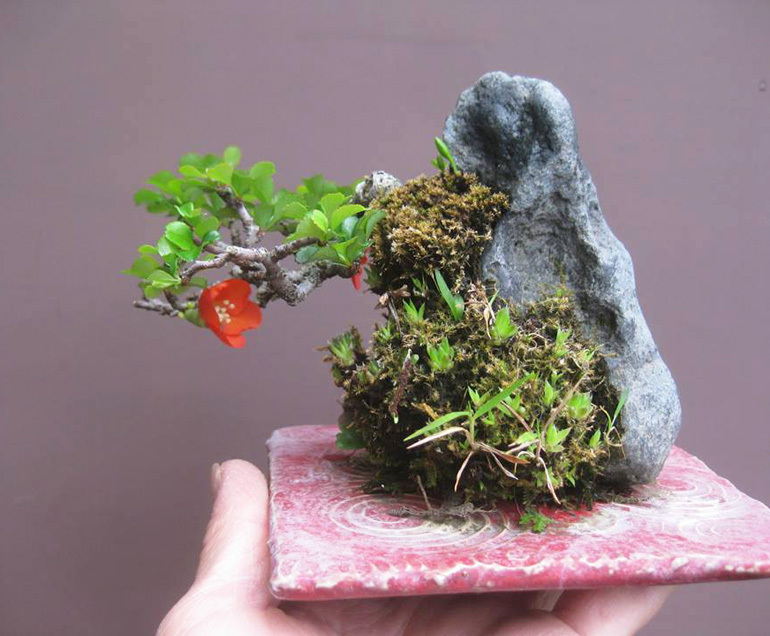 Gotta be a quince.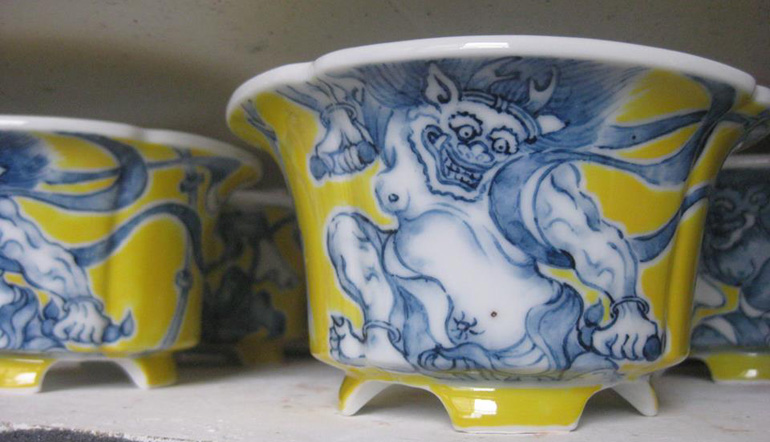 In addition to being a highly accomplished Shohin bonsai artist, Haruyosi is a master potter.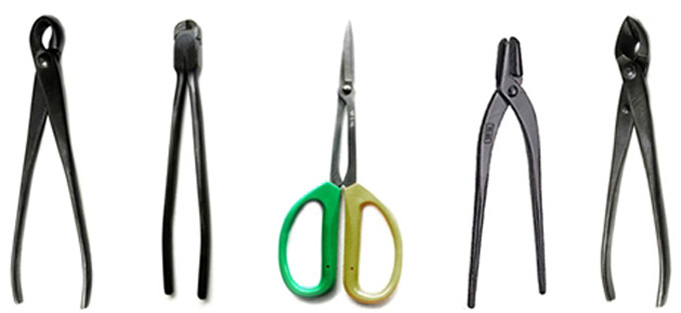 Chose from our selection of 30 different Bonsai Aesthetics Tools
now all 30% off