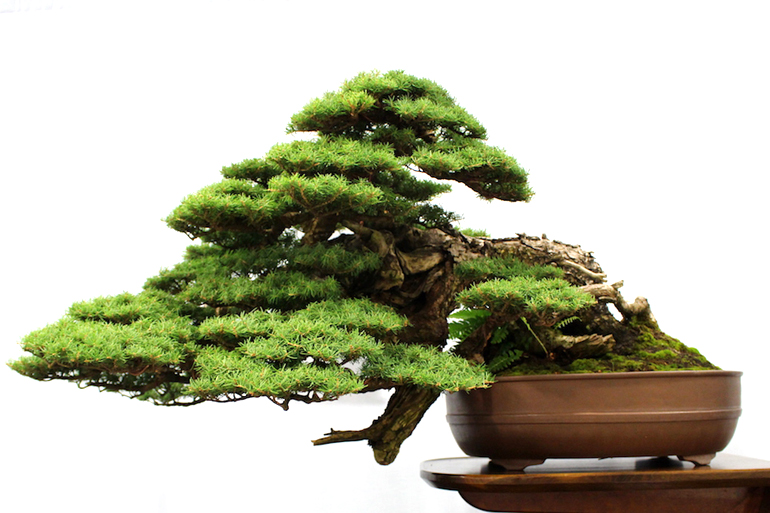 This tree won First prize for the Finest Bonsai at the 5th U.S. National Bonsai Exhibition. It's a Mountain Hemlock,(Tsuga mertensiana) that belongs to Eric Schikowski. Photo courtesy of Bill Valavanis.
It's Thanksgiving today (U.S. American Thanksgiving that is, our friends just north of here celebrated theirs last month). I should be getting dressed and out the door, but before I go we'll take a quick dip back into our archives. This one is from September. It was the first of many posts that were inspired by our 5th U.S. National Bonsai Exhibition. Seems appropriate to the occasion.
Just home from the 5th U.S. National Bonsai Exhibition and sorting through memories and notes while flashing mental images of great trees, good people and a still palpable sense of excitement.
It will take a while to sort things out, so more to come… but meanwhile, we'll start with Bill Valavanis. The man behind the Exhibition and so much more in our bonsai world.
Continued below…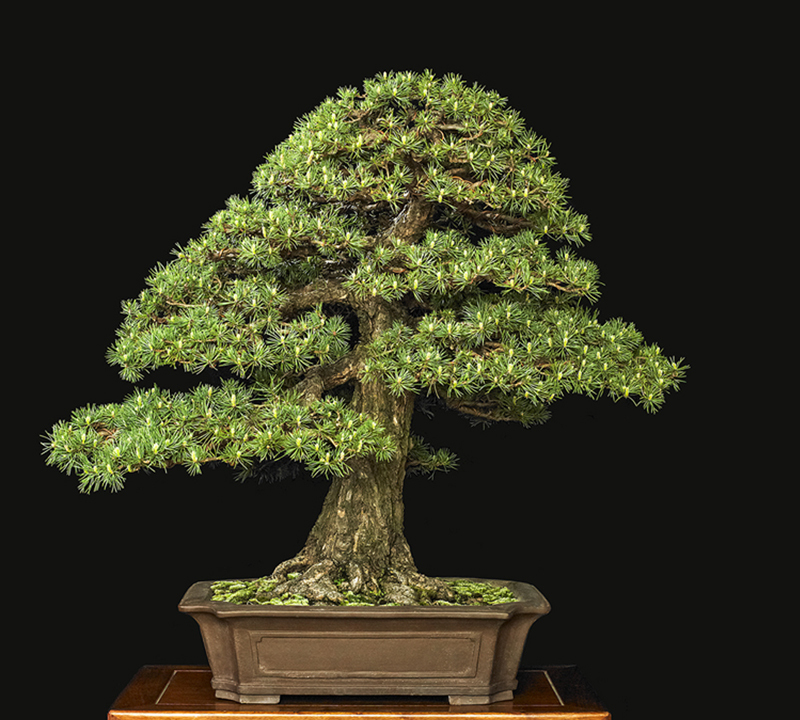 Bill Valvanis' famous Scots Pine. This photo was taken in 2013. Now, three years later, it's even more impressive.
Walking into the Exbition, the first tree you see is Bill's now famous Dwarf (but very large) Scot's pine. Though I'd seen several photographs over the years, I was floored by just how big, powerful and magnificent it is up close. The photos here, like all photos of great bonsai, don't do justice (we work with what we have).
Wandering through the display area, I almost immediately ran into Bill himself. Dispensing with the usual haven't-seen-you-for-a-long-time pleasantries, he grabbed me for a quick tour. He wanted to show me three trees that had been shown at Japan's famous Kokufu Exhibition (it's a great honor to be excepted into Kokufu) and a couple others he was excited about.
Meanwhile a rapidly expanding crowd started following Bill and asking questions, so all too soon my personal tour came to an end. Still, I was honored by Bill's attention. Stopping and sharing his enthusiasm was a nice touch. Off to a good start…
Continued below…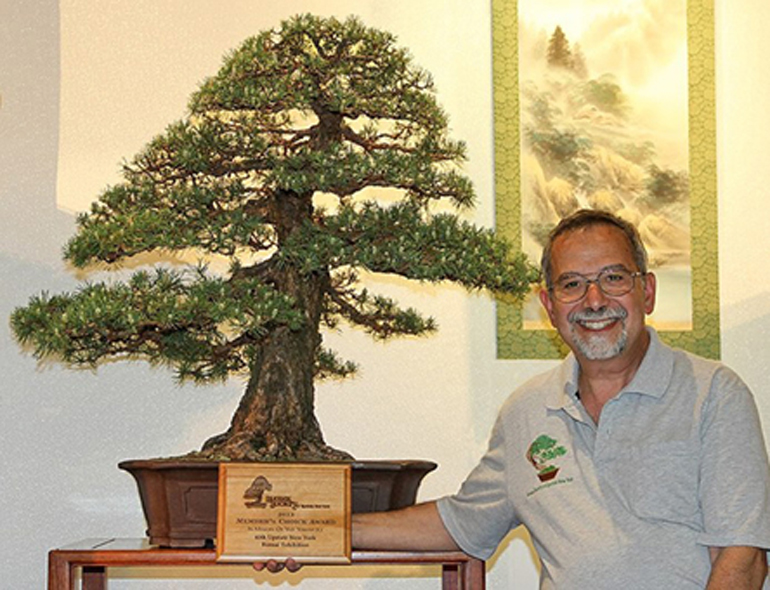 The hero of the day, Bill Valavanis with his famous Scot's pine (the photo was taken several years ago).
Just in case you don't know Bill Valavanis, he is perhaps the most important living human when it comes to cultivating and promoting the art of bonsai in North America. Bill's energy and enthusiasm for all things bonsai is unrivaled and his list of his accomplishments and contributions is encyclopedic. Now we have five (and counting) U.S. National Bonsai Exhibitions, each better than the last, to add to everything else Bill has done to promote bonsai in North America and beyond.
If I had to chose one word to describe Bill, I would say brilliant and tireless (okay two words….). See you in Rochester in 2018!
Meanwhile, our sponsor has asked me to remind you about our
NEW 20% to 25% off SITE WIDE SALE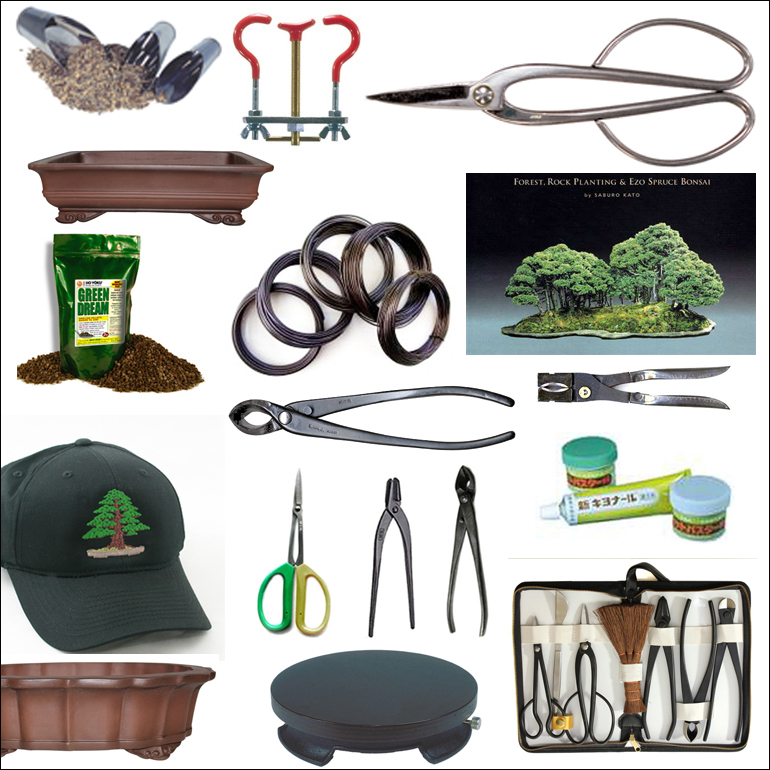 Bonsai Wire, Tools and Everything Else*
20% off orders up to 100.00
25% off orders 100.00 or more
plus FREE Shipping on U.S. orders 50.00+
*Sale does not include our Green T Turntable
and the book Gnarly Branches, Ancient Trees